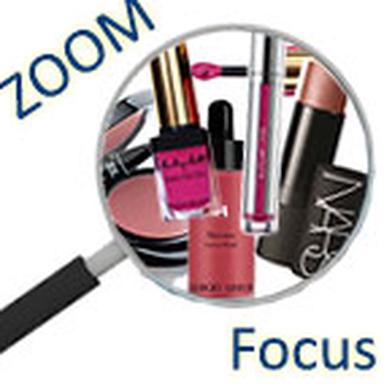 Double play - lipstick and blush - for these versatile make-up products that once again take the paths of mixology. Inspired by our diversions (that the one who has not already used her lipstick on her cheeks lifts her finger!), the brands offer us these new"double agents". Zoom on the cosmetic news of the week by Ariane Le Febvre.
Their melting texture glides on the skin as well as on the lips. Not so obvious because the textures of lipsticks and cream blushes have little in common. One is rather covering, richly pigmented and must resist multiple lip movements, the other must on the contrary blend into the complexion without making any demarcation. But the result is rather successful and these"hybrids" of make-up are a good idea because the mouth-cheekbone harmony (often neglected by women) must be cultivated. It gives a freshness, imperceptible but very real, to the complexion, and makes it possible to avoid false notes.
So"kiss your cheeks and blush your lips", with Baby Doll Kiss & Blush by Yves Saint Laurent (33 €, 12 shades, from May 5), an air-whipped formula combining a light diffusing gel, oils and powders with pigments enhanced with pink pearls. With its applicator baby roll (a flexible pearl), its use is really as simple as good morning! Same kind of oval applicator that captures the right amount of material, for a smooth and even covering effect, with Tint in Gelato, Lip Color and Cheeks by Shu Uemura (28 €, 11 shades, May 22). This version is composed of polymers (gelling agents) and a hydrating complex, to allow a variety of silky finishes, more or less transparent or intense.
Creamy Love Art Deco Lips & Cheek Cream N°25 (€14.50, a single shade, spring/summer collection Love in The Air) is a universal fresh pink that also brings a healthy glow to the mouth and cheeks.
Dress lips, cheeks and even eyelids in a single gesture, this is also the role of the new make-up stick cheeks and lips Le Matte Multiple de Nars (41 €). This cult product created in 1996 by François Nars, famous American make-up artist, pioneer of multifunction cosmetics, is now available in matt version. This unique formula with a"second skin" texture can be used dry for a more intense impact, or wet for a light transparency, a natural finish and colors that blend perfectly with the skin. His 8 shades are just beautiful to fall for! As for the Red Pot for Bobbi Brown's lips and cheeks (29 €, a single Hibiscus shade, a limited edition deep coral in the Nectar and Nudes Collection), it was inspired by Bobbi's grandmother who"smackait" her cheeks with lipstick !
1 product, 2 applications, multiple possibilities, this is still the case of Maestro Fusion Blush by Giorgio Armani Beauty (43 €, 3 shades, Maestro Mediterranea Summer 2014 Collection, from May), a"cheek water" in a pipette bottle, designed for the cheekbones but which, according to the brand's make-up artists, can also be used on the lips. Its aerial texture, without water or white powder, with 5 volatile oils that gradually evaporate, fuses naturally with the skin, providing a real sensation of bare skin. The ultra-fine oil-pigment suspension, enriched with"healthy glow" pigments, sublimates the skin without any matter. A concentrate of good looks in a drop, 100% false but which looks 100% true!
The creativity of the blushes (this time for the cheeks only!) doesn't stop there, and we will talk to you again very soon about this shape memory blush proposed by Givenchy in its autumn 2014 collection. Its English jelly-like texture is very easy to work with and always returns to its original shape, even after being kneaded, heckled, tapped…
The Observatory of Cosmetics
© 2014- 2020 CosmeticOBS