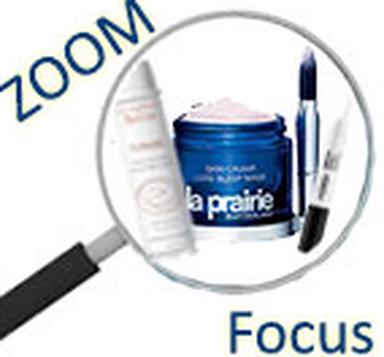 When linked to lipids, peptides enter the stratum corneum more easily. This promising active ingredient is among the most exciting cosmetic anti-aging launches of this period … A focus on this week's novelties, by Ariane Le Febvre.
A lipopeptide is a fat (a lipid) linked to a peptide, which always comprises several amino-acids: 2, 3, 4 or more … When there are two, it is a dipeptide. With three, it is a tripeptide, etc.
Penetration (hence, their efficiency) of peptides is optimized when they are combined with lipids that act as a carrier. Released in the extra-cellular environment, lipopeptides increase the bio-availability of the peptides, which, thus, can go to their biological target more easily.


Toning, anti-glycation, DNA protectors, smoothing or anti-wrinkles, lipopeptides are found in the most innovative anti-aging launches of this autumn:
• Avène, from November (new YsthéAL formulations: Dry Skin Anti-Wrinkle Cream, 30 mL, €27; Normal to Combination Skin Anti-Wrinkle Emulsion, 30 mL, €27; Eye and Lip Contour Care, 15 mL, €24,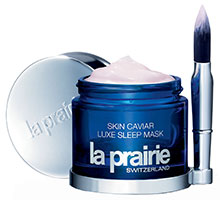 • La Prairie, in October (Skin Caviar Luxe Sleep Mask, 50 mL, €264, at the same time a mask and a night cream),
• Filorga, launched in May 2013 (Deep-Fill, Deep Wrinkle Soothing Treatment, high precision pen, 10 mL, €39).
Avène has developed an anti-glycation lipopeptide: Glycyl Glycine Oleamide (O.G.G. - INCI name: Oleoyl dipeptide-15 and Oleoyl tetrapeptide-31), which protects the entire cutaneous elastic capital (collagen and elastin), while stimulating the cellular metabolism. Further, O.G.G is the only active ingredient able to boost the Laboratoires Dermatologiques d'Avène flagship product: Retinaldehyde. It multiplies by three the vitamin A physiological resources of the skin ( in vitro tests on keratinocytes).
La Prairie and Filorga, for their part, use the same "filler-like" lipopeptide, a Sederma molecule called Matrixyl® Synthe'6® (INCI name: Palmitoyl Tripeptide-38). This molecule enhances the synthesis of six structural elements essential to the skin: Collagen I, III and IV, Hyaluronic acid, Fibronectine and Laminine 5. It regenerates the papillary dermis, decreases the depth of wrinkles and fine lines, smoothes the cutaneous relief ( in vitro test).
Let us guess we have not heard the last of lipopeptides …
© CosmeticOBS-L'Observatoire des Cosmétiques
© 2013- 2020 CosmeticOBS