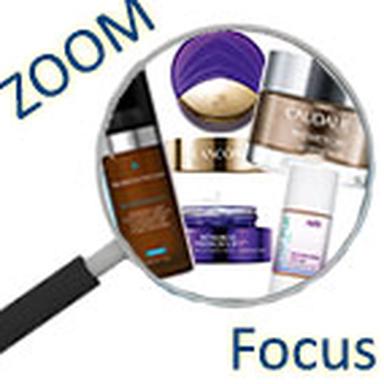 In the antioxidant battle that brands are waging, this star of cosmetics has a good lead. New properties and novel vectorization systems highlight its anti-aging benefits. Zoom on the cosmetic news of the week by Ariane Le Febvre.
Over the past 10 years, resveratrol has acquired a solid reputation as a youthful and long-lasting molecule. It belongs to the (great) family of antioxidant polyphenols, and it is surely one of the most gifted and complete to slow down skin aging. It protects skin cells from free radicals, increases cell metabolism, boosts the production of collagen and elastin fibers to restore skin elasticity and firmness, and most importantly, it prolongs cell life, stimulating the famous sirtuins, longevity genes involved at various levels of the aging process. After Caudalie and État Pur, Lancôme and SkinCeuticals are launching their resveratrol anti-ageing products, which are more than ever a sure bet.
To each his own resveratrol…
Caudalie has been using it as her battle horse since 1997 (in the Vinexpert and Premier Cru anti-ageing ranges) and continues to explore its virtues. The brand has just revealed new anti-glycation properties about it. Glycation is a chemical reaction that occurs when sugars bind irreversibly to proteins. It promotes the formation of wrinkles, dryness and sagging skin. Other recent studies conducted by Caudalie provide new data. A test conducted on skin reconstitutions in vitro has shown that its resveratrol increases the density of the epidermis by up to +53% within three days. Sirtuin activation was also quantified. Thanks to its anti-inflammatory properties, it also acts on the reduction of hyperpigmentation and prevents photo-aging of the skin due to UV. According to Caudalie, resveratrol is the ideal anti-ageing active ingredient," the antioxidant properties of this natural molecule are so powerful that there is simply no other botanical agent that can offer the same benefits for the skin ". To be discovered in their latest Premier Cru La Crème Riche treatment for dry skin (50 ml, 89 €).
Caudalie's resveratrol is extracted from the vine shoot. For the inventors of vinotherapy, it even represents the secret of its longevity, because the vine protects it: it is a defence and survival mechanism. It takes 200 kilos of vine shoots to obtain 50 g of resveratrol stabilised by oleic acid, but there are significant differences in concentration depending on the grape variety. Caudalie uses a titrated extract (same active ingredient content in each product) of the polyphenolic totum of the vine shoot ( Palmitoyl grapevine shoot extract ). In other words, he uses all the polyphenols of the vine shoot. This is important, because other polyphenols exert a beneficial synergy, even if at the end the total dosage is only 0.1% resveratrol. Same fight and same origin (vine shoots from the Bordeaux vineyard) for État Pur which uses a resveratrol with a guaranteed content of monomers and oligomers in its Actif Pur Resveratrol, 15 ml, 15,40 €. The natural brown hue of the latter is proof of its effectiveness because, according to the brand,"it is a natural colour. is the color it takes when it is concentrated to the effective dose of 390 mg/100 ml ".
Different plant sources
Besides grapes and vine shoots, resveratrol is found in many other plant species, such as peanuts, pomegranates, various berries (blackberries, cranberries…), or the root of Japanese knotweed ( Reynoutria japonica ), used for centuries in traditional Asian medicine. This is the one SkinCeuticals has chosen in its new anti-ageing night care that will be launched next April (Resveratrol BE Antioxidant night concentrate, 30 ml, 145 €). The latter contains 1% resveratrol (this is the maximum stabilized concentration), 99% pure, which is why, depending on the brand, it appears in the list of ingredients INCI under the name of Resveratrol and not under that of Reynoutria japonica. " A plant extract implies the presence of several chemical species in the raw material and not a specific molecule. In Resveratrol BE, the resveratrol being at least 99% pure, only the name of the molecule is listed "says Julien Demaude, antioxidant specialist at L'Oréal Advanced Research. For SkinCeuticals, the great novelty is that it stimulates the internal antioxidants of the skin, so that it finds its capacities of night regeneration.
A complete antioxidant program
Small reminder, the origin of free radicals is double: extrinsic (environmental aggressions, such as UV, infrared, pollution…) and intrinsic (linked to cellular metabolism and breathing). This double radical production generates cumulative effects. External factors amplify the damage caused by internal factors. The skin has a powerful natural anti-radical defense system, but with age and the accumulation of damage, this system is"overwhelmed" and the skin gradually loses its ability to repair. SkinCeuticals proposes a new global approach to anti-radical protection, both extrinsic (it provides additional antioxidants to neutralize external aggressions) and intrinsic (it stimulates internal antioxidants to strengthen natural defenses). By combining its resveratrol with 0.5% of Baicalin (antioxidant flavonoid extracted from Baikal Skullcap roots which limits the expression of inflammation mediators) and 1% alpha-tocopherol (Vitamin E), the brand increases by 41% the antioxidant protection obtained with a single molecule. We know that when it comes to protection against oxidative stress, diversity is king. The more the merrier! A study of skin density measured by ultrasound shows that Resveratrol BE increases skin density by 18.9% and decreases signs of aging at 4 and 12 weeks, 12-week clinical study significantly improves skin radiance, firmness, density and elasticity.
A fragile molecule
Until now, the natural instability of resveratrol did not allow it to be formulated at a high concentration. SkinCeuticals tells us that the latter is necessary to ensure its penetration into the skin, which is why opinions differ. Thus for Caudalie, resveratrol is a very small molecule, which contributes to its penetration. Once stabilized, it offers high bioavailability. For Aurélie Guyoux, Director of Scientific Communication at État Pur,"I'm very proud to be part of this project. do not isolate it too much, because if the product contains only pure resveratrol in strong concentration it no longer benefits from the other constituents of the plant, and in particular from the others polyphenols that help to stabilize it ".
New vectors
Resveratrol is also known to be a difficult active ingredient to stabilize in a cosmetic formula. Its hydrophobic character (little soluble in water), makes extremely complex its solubilization in high concentration in an aqueous solution. SkinCeuticals has managed to formulate an optimal concentration of pure and stabilized resveratrol, and to prove its cutaneous penetration thanks to hydrotropes, an innovative vectorization. These double agents (both hydrophilic and lipophilic) increase the low solubility of resveratrol, which can thus be integrated into a high concentration without destabilizing the solution, all in a light texture. Hydrotropes push the formulation limits of resveratrol. They create a disturbance in the organization of the stratum corneum layers and temporarily provide a passage that promotes the penetration of resveratrol and increases its bioavailability.
Instrumental cosmetic lifting
Accompanied by cosmetic instrumental, resveratrol takes yet another dimension. This is the choice made by Lancôme with Rénergie French Lift Duo nocturne, which combines a massage disc and a booster treatment (50 ml, 159 €, from March 3). The latter uses Resveroside, i.e. resveratrol (from pomegranate) coupled with an oligoside (small branched sugar recognized by the cell), to boost firmness and lift. The high-performance elastomer massage disc grips the tissues and works the volumes, for benefits as close as possible to the modeling performed in the institute. " When massaging ", says Véronique Delvigne, head of scientific communication at Lancôme, ". we talk to the ear about our cells ". Reinforced with sculpted V-shaped patterns on the front of the disc, it offers optimal grip for a better grip and deep massage. It is used before applying the cream to better prepare the skin for the action of the prodigy molecule.
The Observatory of Cosmetics
© 2014- 2020 CosmeticOBS