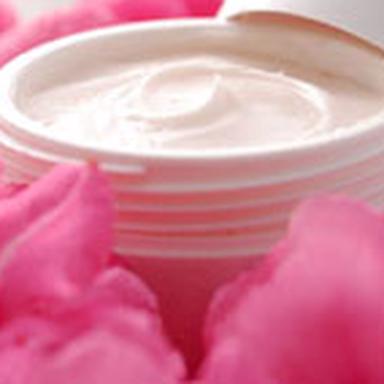 How to restore the skin's rose petal velvety feel? Or lily whiteness? Or magnolia radiance, mallow softness? With flowers, of course! They have not just swept across marketing sales leaflets, they are also everywhere –and much more efficiently– in cosmetics formulas.
From a cosmetics standpoint, flowers have two major assets.
First, they look pretty on labels, and for a marketing department, it is much easier (and profitable!) to tell the story of a flower rather than that of the latest synthetic molecule with a very complicated name, however efficient it is…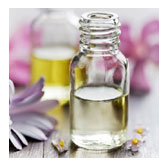 Then, they contain beautiful components, starting with a bank of antioxidants which give them real properties for the skin. Indeed, the vast majority of flowers exhibit anti-free radical benefits, as they fight against the formation of free radicals, which contribute to premature skin aging. In addition, many have a moisturizing potential, with some being also softening, or soothing, or others purifying or stimulating.
The latest research even enabled to extract from a few of them certain compounds with nutrients whose technicity is envied by synthetic ingredients.
Just like they lavishly bloom in the sun, flowers show pretty generous with the cosmetics industry, as they provide it with all sorts and forms of ingredients.
Flowers in oils and perfumes

Essential oils are usually the first ingredients extracted from flowers, as they offer specific properties on top of their natural scents.
Among star oils can be found those of Damascus rose ( Rosa damascena flower oil ) and helychrysum ( Helichrysum italicum flower oil ). Both are regenerating, anti-free radical, anti-wrinkle, and softening for the skin, in addition to being able to enhance collagen synthesis: in a word, they are anti-aging – which is enough to understand how precious and successful they are.
However, they are not the only ones to be interesting for cosmetics.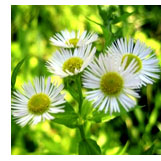 Roman chamomile essential oil ( Anthemis nobilis flower oil ) is also anti-aging, plus moisturizing and soothing.
That of neroli, bitter orange tree flowers ( Citrus aurantium amara flower oil ), is stimulating, regenerating, and soothing, and proves very interesting in after-sun products to comfort the skin after an exposure.
Oily skins prefer ylang-ylang essential oil ( Cananga odorata flower oil ), as it regulates the secretion of sebum and is regenerating and soothing, or that of purifying marjoram ( Origanum majorana flower oil ), or geranium ( Pelargonium graveolens flower oil ), which is also purifying, on top of having an anti-dark spot action.
And these are only a few of the most widely used.
Flowers in waters

What would organic cosmetics be without floral waters? Even if they can be used pure as a toner, they are often incorporated into formulas as the main active when they replace sheer water. This way, they offer a few properties of the plants they were extracted from (in addition to increasing the total percentage of organic ingredients in the product).
Cornflower floral water ( Centaurea cyanus flower water ) is decongestant and soothing, refreshing and softening, and it is among the most commonly used waters in cosmetics, in particular in eye contour skincare.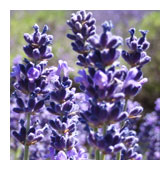 Orange flower ( Citrus aurantium dulcis flower water ) and camomile ( Chamomilla recutita flower water ) waters are soothing, relaxing, and softening, and particularly adapted to dry and sensitive skins like those of babies.
Witch hazel floral water ( Hamamelis virginiana flower water ) is decongestant and astringent. It tightens the pores of combination to oily skins, which that of lavender ( Lavandula angustifolia flower water ) contributes to purifying.
Lime flower ( Tilia cordata flower water ) and verbena (Lippia citriodora flower water ) waters soften and soothe, while of course, the Damascus rose and helichrysum keep all their anti-aging properties in the form of floral waters too.
Flowers in extracts

Ultimately, petals, pistils, or stamens can also be reduced to extracts, from which the cosmetics industry draws most interesting actives. Their benefits are countless, although some flowers are more iconic than others.
Indeed, a real monoï cannot be made without its Tiare flowers ( Gardenia tahitensis flower extract ), marigold ( Calendula officinalis flower extract ) is known for its soothing and anti-irritant properties, and daisies ( Bellis perennis flower extract ) are essential in bust skincare, as they tone up cutaneous tissues.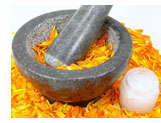 Many flowers can be used with great interest in cosmetic skincare products. And if many have been traditionally known from time immemorial, new properties are still being discovered by research today. Here are a few of the numerous examples available: Coslys was the first brand to register a patent on rose and lily totum, while the Melvita laboratory patented a complex of five white flowers (lily, narcissis, bellis, white lupin, wintergreen) with a brightening power and anti-dark spot action. Nuxe composes the products of its Merveillance range with 'daylily', which exhibits antiglycation and deglycosylation properties, while Chanel banks on the Rose Centifolia, a rare, fragile flower that is very popular in the perfume sector.
And the floral trend is not to end here. The cosmetics industry still has beautiful flowers ahead…
© CosmeticOBS-L'Observatoire des Cosmétiques

© 2015- 2021 CosmeticOBS