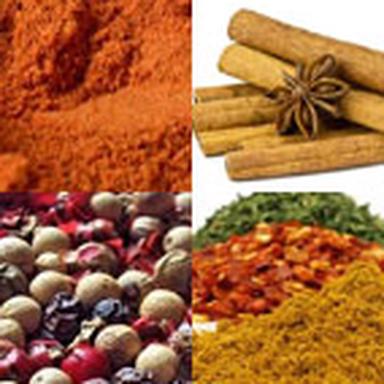 Just like cooking, the cosmetics industry takes delight in using numerous spices. And the skin is often satisfied with the highly-seasoned – and very stimulating – flavours their bunches generate in our creams with such good taste!
Of course, they cannot all be found in the formulas of our skincare products, but numerous spices in powders or in the form of essential oils are incorporated into them for our own bliss, and for two reasons: their really invigorating perfumes, and very diverse, often beneficial actives strongly marked with their antioxidant properties which offer anti-free radical and anti-aging effects!
This taste of Indian or Asian traditions, the first to have used spices to take care of the skin, was exported and transposed into today's cosmetics.
Cinnamon

It seasons desserts, perfumes curries and tagines, has been part of pharmacopoeias since Ancient times… and revitalizes dull skins. It is one of the rare spices to be extracted from a bark. It is rich in proanthocyanins and cinnamic aldehyde, two powerful antioxidants, and known to beautify complexion. Its essential oil, highly antiseptic, can also play the role of a skin purifier and a perfume with warm, entrancing tones… but it should be handled with caution: it is dermocaustic and rich in allergenic aromatic molecules.
It appears under the names Cinnamomum verum (cinnamon tree bark), Cinnamomum tamala (Tamala cinnamon), or Cinnamomu cassia (Chinese cinnamon) in the list of ingredients of our cosmetic products.
Turmeric
Everything antioxidant is always welcome in skincare, and it is particularly the case for turmeric. It improves anti-aging results of skincare creams by fighting against free radicals and oxidative stress, which make our skin cells age prematurely. Its coloured powder also plays the role of a complexion enhancer in self-tanning products or day creams for an instantaneous healthy… and very natural effect.
It appears under the name Curcuma longa in the list of ingredients of our cosmetic products.
Ginger

No less than forty antioxidant compounds were discovered in the rhizome of ginger. It is very invigorating, and it gives a boost to the epidermis by reviving cellular exchanges and facilitating its regeneration. It is also endowed with anti-inflammatory properties, and can prove interesting when soothing sensitive epidermises. All this comes with a subtle and sensual perfume, which makes it become part of both massage oils and skincare creams for men and women.
It appears under the name Zingiber officinalis in the list of ingredients of our cosmetic products.
Liquorice
It is particularly interesting due to its content in glycyrrhizin, its main active. If oral overconsumption may have harmful effects (it can increase blood pressure), its use on the skin only offers advantages. It is used in some medicines to fight against skin diseases (eczema, psoriasis, herpes…), and endowed with anti-inflammatory properties which make it an excellent soothing ingredient in cosmetics. Anti-red blotches, anti-irritations: this is why it can be found – as well as its derivatives – in baby creams like after-sun skincare products or products for sensitive skins.
It appears under the name Glycyrrhiza glabra in the list of ingredients of our cosmetic products.
Pepper

Of course, it is a good stimulant that fortifies both the skin and scalp. Of course, it is also astringent, antioxidant, toning, antiseptic… and always welcome for regenerating the skin. But pepper also contains a few actives whose action on adipose cells and slimming benefits were discovered by the cosmetics industry some time ago… It is also believed its piperine could have a beneficial effect on skins subject to pigmentation disorders.
It appears under the names Piper nigrum (black pepper) and Schinus molle (pink pepper) in the list of ingredients of our cosmetic products.
Vanilla
How could we finish in a softer way than with vanilla? It is not its cosmetic properties that make it so popular, but rather its perfume, which reminds of beautiful islands, holidays, and childhood desserts. And that is why it remains the back note of many renowned fragrances by great perfumers, and the fetish scent in sun creams and summer shower gels. It can also be found in lip sticks and balms for its sweet aroma.
It appears under the names Vanilla planifolia or Vanilla tahitensis (Tahiti vanilla) in the list of ingredients of our cosmetic products.
The cosmetics industry also knows how to use nutmeg (Myristica fragrans), cloves (Eugenia caryophyllus), cardamom (Elettaria cardamomum), saffron (Crocus sativus), and even pepper (Pimenta officinalis)… in fact, all the spices the world can offer for its formulations!
© CosmeticOBS-L'Observatoire des Cosmétiques
© 2014- 2021 CosmeticOBS