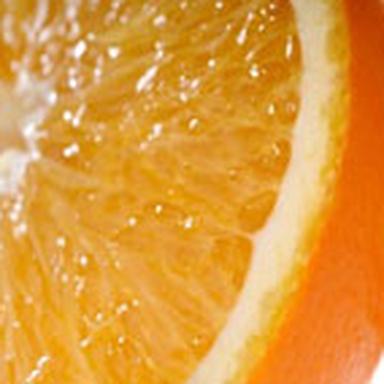 Only a few generations ago, the orange, placed at the foot of the tree, was reserved for good children. This exotic luxury product has become more popular today and has won even our most everyday jars of creams and bottles of shower gels… without losing any of its festive freshness!
Good and Generous
Round, juicy, pulpy, cheerful, bright and radiant, orange is the perfect symbol of generosity. And it is the whole orange tree that is in this image, offering cosmetic formulators its flowers and leaves as the multiple resources of its fruits: water, extract and juice for the pulp; exfoliating powder, emollient wax and essential oils for pericarp and zest; vegetable oil for seeds… What assets to draw from all this! Especially since they can also have different properties, depending on whether they come from sweet or bitter orange…
Amara and Dulcis
In cosmetics, the official names of plant ingredients (those that appear in the mandatory lists on each product) are most often their botanical names, in Latin. The bitter orange is so designated by the words Citrus aurantium amara sweet orange by Citrus aurantium dulcis . Which are followed by the designation of part of the plant from which the ingredient is derived. Citrus aurantium amara flower oil is therefore the essential oil of bitter orange blossom, Citrus aurantium dulcis peel extract a sweet orange peel extract, Citrus aurantium amara leaf/twig extract leaf and stem extract from bitter orange, etc.
Antioxidant and Remineralizing
Its composition in vitamins and minerals, so appreciable in health asset, also makes orange an active of choice for the well-being of the skin. Quite naturally, its extracts and juice provide these remineralizing and antiradical active ingredients that help the epidermis to better resist external aggressions and signs of aging. Its vitamin C is also known to activate microcirculation and tone the complexion. Their presence is therefore very welcome in anti-ageing care, "healthy glow" creams or facial lotions.
Fresh and tonic
Another major asset of the orange: it smells very good… The freshness and the scents citrus are with the taste of the day, the fresh perfume which awakes and stimulates makes the happiness of the marketing arguments of the cosmetics. It's still good for lotions or cleansing milks, it's even better for shower gels, which don't deprive themselves of using this gourmand fragrance that pleases both men and women.
Essential and Active
Here are already many advantages, but what would be the orange without its essential oils? Obtained by expression of the zests, they constitute precious active ingredients which the cosmetic uses widely. The essential oil of petit grain bigaradier (bitter orange leaves) is thus firming and anti-skin… of orange (!), which can complete an interesting slimming anti-cellulite complex. It is also regenerating and can also be integrated into the anti-aging formula. Neroli essential oil is still toning and regenerating. But it adds soothing properties of the epidermis, which make it intervene advantageously in after-sun products. As for the essential oil of sweet orange peel, it completes its invigorating role with an astringent action, for the greatest happiness of tired complexions and in need of a little unification…
Allergizing and Photosensitizing
They say that each medal has its reverse, we could translate here by: each orange has its glitch. It is so true that, like all citrus essential oils, those from orange are photosensitizing. It is therefore better to avoid any application of cosmetics containing them before sun exposure, otherwise there is a risk of undesirable skin reactions. They also contain their share of allergenic aromatic substances: Linalool, Limonene, Geraniol … Of course, these are only really a problem for sensitized people who must avoid them completely in order to protect themselves from an allergic reaction to their contact. But it is also true that the multiplication of contacts with an allergenic substance can, over time, trigger a sensitization process leading to the installation of a real allergy. Caution, therefore: moderation remains the order of the day… but isn't it the case with all the good things?
The Observatory of Cosmetics
© 2013- 2021 CosmeticOBS