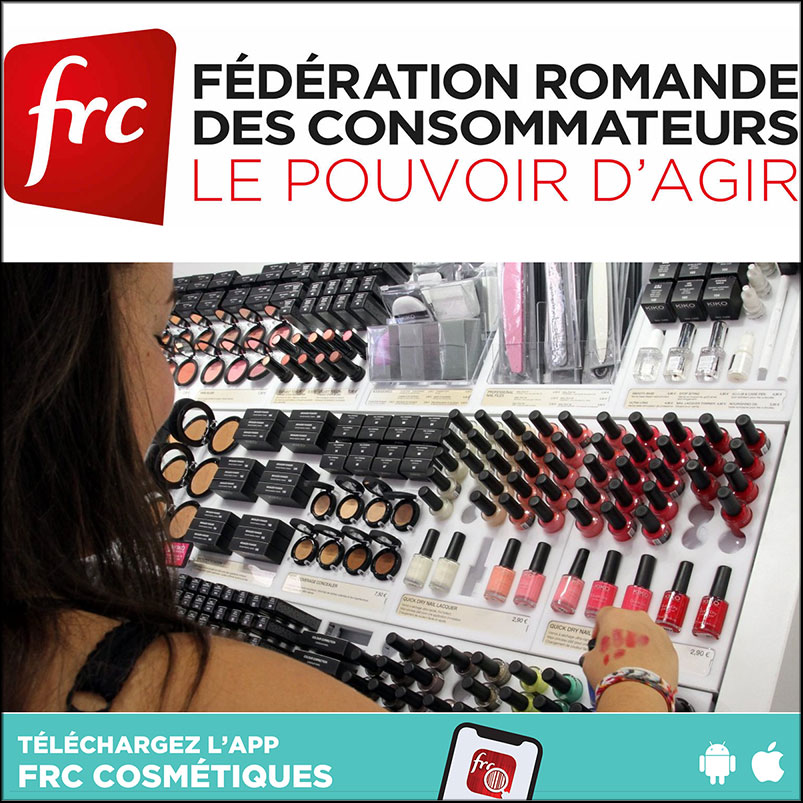 In a press release made public on 7 January 2020, the FRC (French-speaking Consumers' Federation) denounces the "timidity" of the Swiss Federal Council and demands, in the name of the "health risks to which the population is exposed", the prohibition of three ingredients in targeted cosmetic products: phenoxyethanol in any product to be applied on the buttocks of children under 3 years old, titanium dioxide in toothpastes, lip balms and lipsticks, and oils of mineral origin in lip balms and lipsticks.
Reading time : ~ 4 minutes
With 64,000 downloads of its application designed to enable "every consumer to quickly find out about the undesirable substances that go into the composition of care and hygiene articles available in Switzerland," the French-speaking Federation of Consumers ensures that "many products that pose a risk to health are sold there."
It recalls that six members of parliament from French-speaking Switzerland have addressed the Swiss Federal Council to ask it what measures it intends to take to reduce the health risks to which the population is exposed. Response: the Federal Council agrees with the decisions taken at the European level.
A response "far too timid" and "unacceptable" for the Consumers' Federation, which asks the Federal Council to rather follow the example of "precursor countries, such as France, which do not hesitate to invoke the precautionary principle to prohibit or limit certain substances on their territory," and calls for the prohibition of three cosmetic ingredients in the types of products where they would be a danger to health.
Phenoxyethanol
The FRC recalls that this substance is known to be toxic to the blood and liver. In France, the National Agency for the Safety of Medicines and Health Products has been calling since 2012 for a ban ...