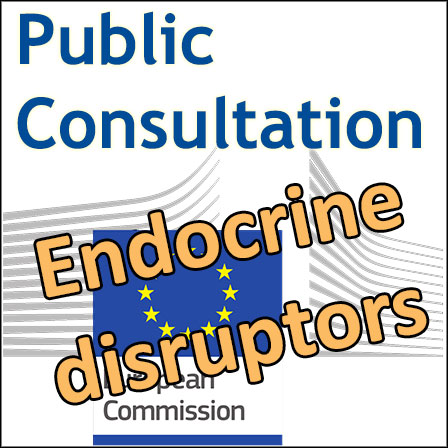 European Union legislation on chemicals has been developed at different times and, in some cases, with different objectives. Different regulatory approaches have thus been adopted in different sectors and the European Commission is now asking whether its legal framework for endocrine disruptors is sufficiently coherent. It is therefore launching a public consultation to analyse the coherence of the different regulatory approaches to assess and manage endocrine disruptors, with a view to possibly improving the system to better protect people and the environment.
Reading time : ~ 3 minutes
The objectives of this public consultation are as follows:
• To assess public concerns and needs with respect to endocrine disruptors in the EU
• To evaluate to which extent current EU legislation meets the concerns and needs of citizens
• To identify opportunities for improvement in the way endocrine disruptors are assessed, managed and potential risks communicated
It is addressed to all interested parties, and particularly to the general public. The Commission points out that it has been prepared from a citizen's perspective and does not require any previous experience or specific knowledge in the field of regulatory risk assessment and the management of endocrine disruptors.
The online survey consists of 19 questions, to assess how European citizens are and feel more or less well informed about endocrine disruptors, how they rate the effectiveness of legislation in protecting them from exposure to these substances in different industrial sectors (including cosmetics), whether they believe that European provisions correctly identify endocrine disruptors, etc.
The JRC (Joint Research Centre, the European Union's scientific and technical research laboratory), which is in charge of managing this "Fitness Check" of European legislation, explains that endocrine disruptors are are considered under different areas of European law for instance ...