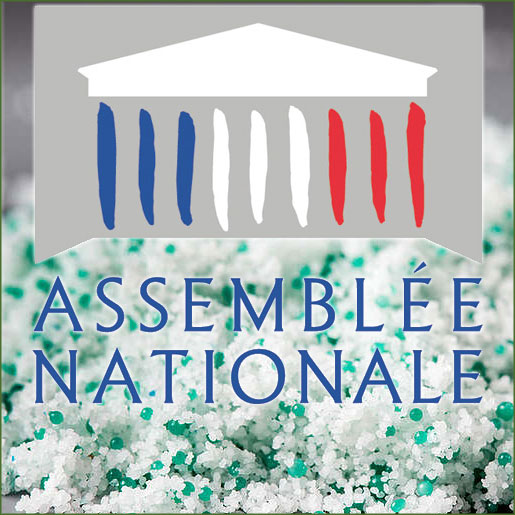 It was through an amendment (CD1857) to the law on the fight against waste and the circular economy that the ban on microplastics in rinse-off and leave-on cosmetic products was voted in the night of 19 December 2019. A ban with staggered dates of entry into force until 2027, the conditions of application of which will have to be determined by decree in the Conseil d'État, and which has many similarities with the restrictions proposed by ECHA at the European level.
Reading time : ~ 4 minutes
49 votes for, 1 against: on the night of 19 December 2019, the bill on the fight against waste and the circular economy was adopted at first reading by the National Assembly.
With it, amendment n°2624 adds an Article 10 bis A to the initial text. It provides that "the marketing of any substance in the form of microplastic, as such or in a mixture, intentionally present in a concentration equal to or greater than 0.01%, considered as the ratio between the mass of microplastic and the total mass of the sample of material considered to contain this microplastic, shall be discontinued."
Natural microplastics which have not been chemically modified or biodegradable are not included.
It is intended that this prohibition shall apply :
• (a) to rinse-off cosmetic products for exfoliation or cleansing containing solid plastic particles, with the exception of particles of natural origin which are not likely to remain in the environment, to propagate chemical or biological active ingredients or to affect animal trophic chains ;
• (b) medical devices and in vitro diagnostic medical devices as from 1 January 2024;
• (c) rinse-off cosmetic products other than those referred to in (a), from 1 January 2026;
• (d) on dates fixed by decree in the Council of State and, at the latest from 1 January 2027, to ...