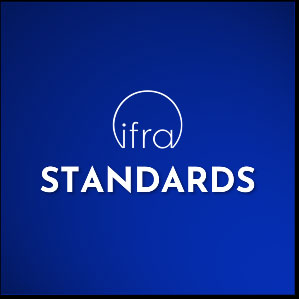 The long-awaited 49th Amendment to the IFRA Standards has just been published on 10 January 2020. It incorporates new data, new methods and new types of products, and IFRA describes these changes as "the biggest in many years". 25 new Standards have been added, bringing the number of substances covered to 214. Around one hundred existing Standards were also amended to take account of new data.
Reading time : ~ 2 minutes
The importance of the changes introduced by this 49th Amendment comes from the fact that IFRA has, on the one hand, taken into account new data on fragrance substances and, on the other hand, changed the processes for their evaluation.
QRA2
IFRA has updated the way in which the Standards are established. For skin sensitization, it now uses the new assessment methodology called "QRA2", which was created by a multi-stakeholder group of experts involving dermatologists, academics, the industry and other stakeholders.
Aggregate exposure
For a series of health effects, the new Standards look at "aggregate exposure" – the way in which a range of different products are used together. A consumer database was used to understand how people really use fragrance products in everyday life, and to set rules to make sure they can continue to use them safety.
Product categories
The new Standards also increase the number of product categories from 11 to 12, and include new sub-categories. Some ingredients are used in different products and different ways – in shampoos or in creams, in products that are washed off or in those left on the skin. These categories allow us to set more precise and targeted restrictions on the use of some ...