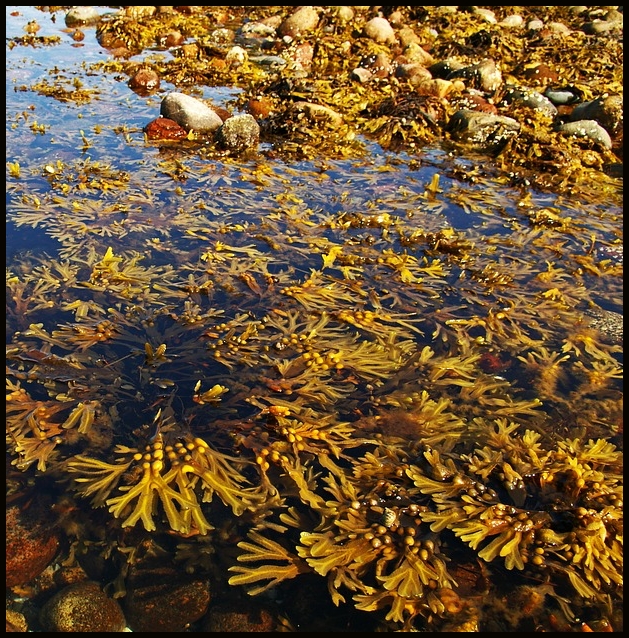 Algae are widespread in the food industry and are gaining more and more ground in the beauty sector. They come from all over the world and compete with each other for cosmetic benefits. Ingredient suppliers are tearing them apart. As proof, they were the stars of many of the stands at the 2019 edition of the in-cosmetics Global exhibition, which was held in Paris from April 2 to 4.
Reading time : ~ 5 minutes
ExpoZen® by Greentech
At Greentech, we promote the merits of Halymenia Durvillei, an algae from the Thau pond. "We have extracted polysaccharides from this red algae, explains Jean Yves Berthon, General Manager of Greentech.
The company therefore used this resource to formulate an asset, ExpoZen®, whose purpose is to fight against the effects of the exposome.
"ExpoZen® protects the skin against external and internal aggressions, responsible for sensitive skin, involving neurosensory skin dysfunction, neurogenic inflammation and immune cell activity. In vivo, ExpoZen® preserves the youthfulness of the skin and has an anti-wrinkle effect on crow's feet, thus preventing the premature aging effect induced by the exposure. It has a soothing effect on aggressive, reactive and intolerant skin, calming feelings of discomfort and redness," explains Greentech's communication department.
Algaenia® by Expanscience
Allied algae for sensitive skin? Obviously, Expanscience has looked at the same skin problem and has chosen the same type of cosmetic ingredient to address it. The only difference is that this time the seaweed comes from Patagonia.
"From a microalgae that has been isolated, for the first time, in lakes in Patagonia. This microalgae evolved under very harsh conditions. We have isolated a biomimicry in which this ...