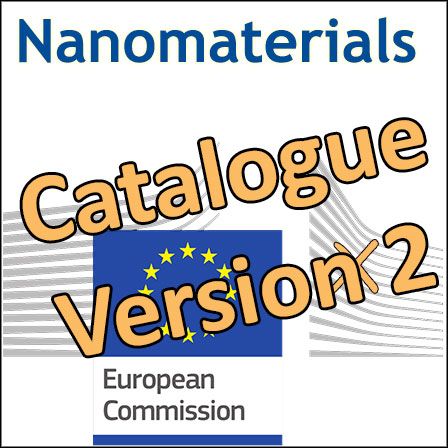 Version 1, published in June 2017, clearly stated that "there may be some uncertainties regarding the status as nanomaterials of some notified substances", since it was based on notifications made by the Responsible Persons on the CPNP, notifications whose quality was constantly stressed by the European authorities. This warning remains valid for this second version, which has already undergone a significant weight loss regime, in addition to some adjustments. And this Version 2, published on November 15, 2019, is already scheduled to be revised…
Reading time : ~ 20 minutes
The title of the "Catalogue of nanomaterials used in cosmetic products placed on the EU market" has changed slightly: for this Version 2, it has become the "Catalogue of nanomaterials in cosmetic products placed on the market, as notified to the European Commission by Responsible Persons".
The nuance is not insignificant: the Commission does not take responsibility for its content, nor for "scientific qualification of the notifications made in the CPNP". Understand: if there are errors in this catalogue, it is because of the Responsible Persons and not the Commission.
And the Commission also recalls that it is for information only and is expressly not a list of authorised nanomaterials. To do so, the substances must be included in the Annexes to the Cosmetics Regulation, after evaluation by the SCCS.
Slimming cure
The structure of the list remains the same: substances are listed by function, "Colorants", "UV-Filters" and "Other functions".
The first version of the catalogue included 43 substances, this one now contains only 29. And if we take into account the fact that titanium dioxide and zinc oxide are present in two lists (colorants and UV filters), there are only 27 substances on the market today that are categorized in nanomaterials.
Colorants
There were 12 in ...