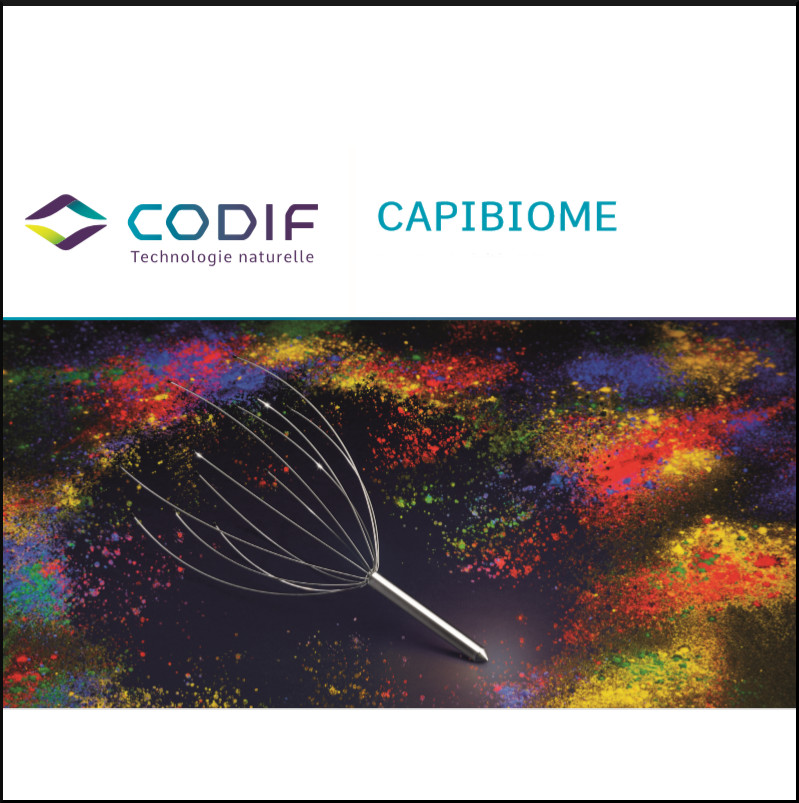 Initially a source of disgust, bacteria are now widely used by the scientific community, including in cosmetic research. For a few years now, ingredient supplier Codif has been trying to unravel the mysteries of the microbiome in order to offer innovative and long-lasting cosmetic solutions that are in affinity with the bacteria in our skin.
Reading time : ~ 5 minutes
The first studies on the microbial population date back to 2008. Until then, scientists were limited to working "against" bacteria. However, "these microorganisms are generally not dangerous, and in fact they help to keep us healthy by educating our immune system in recognizing pathogenic hosts; or by producing anti-inflammatory compounds in the fight against infections generated by microbes," explains Codif. "It appears that the total weight of our microbiota is equivalent to that of our brain (two kilos). We would count a thousand times more microorganisms in our body than there are stars in our galaxy. Finally, to finish convincing ourselves that our microbiota represents a vital organ: we would be composed of 30% human cells, and 70% micro-organisms."
Becoming bacteria-friendly
In view of the results on the skin microbiome, a number of laboratories, including that of Codif, thought that it was necessary to start developing products with an affinity for bacteria.
Problem: the potential negative consumer perception of an aseptic society.
This comes as a pleasant surprise to the ingredient supplier since, in a study conducted by the supplier on more than 500 people, consumers expressed real concern about the health of their skin (83%) and were willing to consider the diversity of the ...