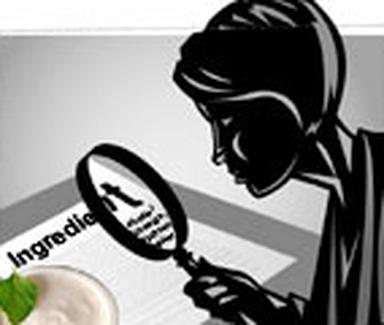 You may think you know what shall be known on this topic, and yet … If you are given questions about what exactly is a cosmetic product certified as organic, you may have some trouble to give the right answers, even when you are confident in the product, even if you use it regularly. Hence, this clarification as True/Wrong statements on organic cosmetics.
Beginning December, Cegma Topo, specialized in study and analyses of the public opinion, published the results of its survey "Organic and cosmetics" (Le bio en cosmétique, in French). Five hundreds and sixty-three women, 18 to 64, have been asked about their knowledge of these products … and and results are somewhat disturbing.
Thus, though for 37.4% of these women, organic cosmetics mean "natural products", for 11.6%, it means only "without parabens" … a bit simplistic.
Many users do not know the difference between a "true logo" and a retailers' logo; thirty-six percent choose organic products because "they are free of chemicals" … even when chemicals are not absent in their cream pots. Furthermore, many are those who think that organic cosmetics are more expensive or less efficient…
In short, this study has highlighted the fact that "organic" is badly understood, even misunderstood, that it comes with a lot of a priori and preconceptions. What about you: do you really know a lot on organic cosmetics?
Organic means "no chemicals": WRONG!
While the main logos give the assurance of a formula based on natural ingredients or ingredients of natural origin, they do not completely ban synthetic substances. Thus, the Cosmebio code of conduct allows up to 5% in the finish product. These are mainly preservatives , needed to assure of the microbiological safety of a product, not always possible when using only natural products. Nevertheless, organic logos allow for a reasonable use of these chemicals, only those listed in a positive list and taken from the least suspect of harmfulness for the environment or the health.
Organic means "no parabens": TRUE!
Parabens are among the ingredients banned from use by the organic codes of conduct, bet hey used for preserving the finished product or its ingredients.
However, they are not, by far, the only ingredients banned from organic cosmetics, in which many other preservatives are also banned, such as substances issued from petro chemistry or synthesized ingredients. The "Without parabens" mention on a label is more of a marketing design; that is why it is more and more often seen, even on "conventional" cosmetics labels. Beware: "Without parabens" is not synonymous with "organic"!
Organic means "no perfume": WRONG!
In organic cosmetics, synthetic fragrances , as well as phthalates and solvents, often linked to them, are forbidden. Nevertheless, an aromatic ingredient based on essential oils or extracts from vegetables may definitely be a part of the formula.
Organic means: more environment-friendly: TRUE!
It is the basis for the guarantees given by the organic logos. When choosing ingredients, when designing a product, in the manufacturing processes, organic cosmetics must have a low imprint on the environment. This is performed by using renewable raw materials, less polluting "mild-chemistry" and less packaging, most often recyclable.
Organic means "at least 95% of organic ingredients": WRONG!
The "organic" logos allow up to 5% of synthetic ingredients. That does not mean that all the other ingredients are organic. The remaining 95% may be organic ingredients, but also ingredients from natural origin. Nevertheless, water , which may be more than 50% of a finished product (even up to 80% in shampoos or shower gels), may never be qualified as organic. Same situation for mineral ingredients (silica, colourant pigments such as iron oxides …). In fact, while 95% of vegetable ingredients shall be produced by organic agriculture, only 10% of a formula is guaranteed as organic.
However, some products are beyond this requirement; further, the Cosmos logo (which eventually will replace the main European "organic" logos) pulls the requirement up to 20% minimum of the finished product.
Organic means "not animal tested": TRUE, BUT…!
Even though the mention "no animal testing" is more frequent on the organic products' labels than on "conventional" products, keep in mind that these tests are banned for all the products, thanks to the European Directive on cosmetics, which deals with every cosmetic product , be it organic or not. This requirement is already mandatory for all the finished products and, eventually, as soon as the alternative methods are validated, will be for any ingredient.
Organic means "less efficient": WRONG, BUT…!
It is a widely held and die hard notion. One may be more confident in a product designed by a renowned manufacturer, after "years of research", "validated by a patent", etc.
However, efficiency is not always due to a specific ingredient (that will be as efficient, be it organic or not, just to tell the truth). Synergy of different ingredients, the quality of the raw materials, the richness in nourishing ingredients in a moisturizing cream or the affinity of an ingredient for the skin are at least as important.
Many organic cosmetics are far more efficient than their non-organic counter-parts! Needless to say that organic cosmetics also may be not efficient or so few. In this case, the logo has nothing to do with efficiency, the formula being the sole reason for efficiency.
Organic means "more health-friendly": NOT NECESSARILY!
Another a priori, supported by the marketing department of the organic cosmetics manufacturers. If a product is "without …" a long list of ingredients known to be harmful to our health, it is widely understood that it cannot be a cause for undesirable effects in the longer term.
Nevertheless, be cautious: "natural" does not mean "harmless" (think of the death angel …). Thus, an organic cosmetic does not prevent from allergies (due to a more important use of essential oils ) or irritations …
Organic means "more expensive": NOT NECESSARILY!
With the same results, with the same quality and a comparable efficiency, organic cosmetics may be more expensive than "conventional" products, may be cheaper, and others in the same range of price.
The consumer must think that a cream, based on Argan oil and Shea Butter (high-quality ingredients, nourishing for our skins), sold by organic products retailers (a specific distribution channel), is far more expensive to manufacture than a cream based on hydrocarbon's oils (very cheap, but far less commendable), available in supermarkets (which can sell huge quantities and adjust their margins to the market)!
© 2010- 2020 CosmeticOBS
---
Associated elements(6)