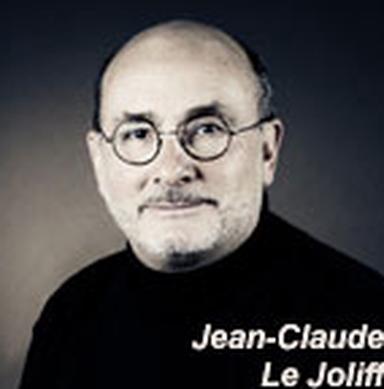 I used these mood notes several times to report about the boom of artificial intelligence, in particular as regards formulation trades. In one of them, I had even mentioned the idea that combining artificial intelligence and robots might eventually offer astonishing changes in this field.
In these articles, the debate focused on the possibility that these approaches might emerge in our professional sphere.
As a reminder:
• Chefs are back
• Artificial Intelligence and formulation
• Roles are changing!!!!! (Manufacturers and the future of laboratories)
I did not think things could go that fast, but it seems the process is now turning at full speed. It is not in our world that things move the fastest, but next to us, in the kitchen. As a matter of fact, who has never heard formulation amounts to cooking?!!!!
So, it is in this field that progress is being made, and fast! We have recently seen a whole series of information released in the specialized press under the name Foodtec'h, which refers to the idea that, just like in other business fields, there is a risk robots will gradually invade our environment – not to mention the multitude of items already produced by means of AI today.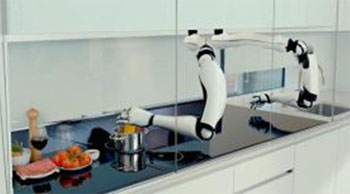 The most advanced may be Automated kitchen . Developed by a British company, this robot does it all: it peels, cooks, and bakes. It can even reproduce dishes designed by Michelin-starred chefs. It has two white articulated arms that perfectly reproduce a cook's gestures. It has two hands with very agile fingers. It works with 20 motors, 24 joints, and 129 sensors, so it can seize utensils, cut, peel, mix, and bake ingredients. You do need all this to reproduce the exact movements of a professional chef. The robot actually went through a crab soup recipe one of the winners of the American version of Masterchef showed it. The chef wore special gloves fitted with sensors to cook his dish, and the robot recorded and reproduced it all! The soup was visibly a success. A laboratory oddity, some will say. The British company that created it considers marketing it in 2018!
There is another example that may be less directly related to robots – or maybe it is: Foodentropie (Foodentropy). What is that? It is a laboratory for sustainable food settled in the Château de Nanterre near Paris – a former cosmetics plant.
This former toothpaste plant classified as a historical monument will be fully dedicated to sustainable food: in the basement, there will be shared kitchens for professionals, and on the first floor, a co-working space intended for start-ups specialized in this field. Outside, a kitchen garden will be designed to cultivate ingredients based on permaculture. Of course, the idea is to create synergies between all these players.
Over the past five years, I have tried to promote two projects focused on this theme in the world of cosmetics, also in magnificent former cosmetics sites, but I have never managed to make anyone pay attention to me at all! It is so hard to be right too soon!
Lastly, I wanted to mention a series of interesting articles in French newspaper Le Monde's Les clés de demain . The first was written by Patrick Raimbourg and entitled: 'Le domaine culinaire doit s'adapter à nos vies et outils numériques' (Cookery should adapt to our daily lives and digital tools). He analyzes the craze for Foodtech, a logical change which, to him, dates back to several years ago. The second one was written by Pascal Lavrat, President of the IBM France cooking club: 'Les outils du numérique ont démocratisé la cuisine' (Digital tools have made cooking democratic). As a reminder, IBM actually designed Watson. Lastly, Clément Chevrette, Manager of Smart Food Paris, the first French incubator dedicated to Foodtec'h start-ups, deciphers this new entrepreneurial ecosystem aimed to use innovation for the benefit of our food habits: a movement in line with new consumer customs.
To finish, and it is a personal experience, I recently leafed through the layout of a periodical that will be named 'Robots', and which will be aimed to offer easy and quick recipes for cooking robots like Thermomix in the form of a magazine. There are already electronic devices on the market, but here, things would be more democratic. The magazine does not only target technophile Millennials.
I know these are fields of application we are not concerned about, since they have more to do with art than science, which should be our reference, and so on. But the closeness between these different trades and the more and more systematic research on gestures related to cooking creativity in cosmetics laboratories make me think this approach might actually be relevant.
In a quite dated past, the Moulinex vegetable mill had already offered formulators an interesting innovation to make certain products. Will Thermomix become the magical formulation tool? Formulators will understand what I mean, since many of them already use them! Or should we be afraid of Automated formulation guy? If this happens, no one will be able to say they did not know.
The alternative solution could be that of 'formulation chefs': advances like the tools developed by I2KN , for example, are perfectly in line with this. But we will need to find candidates likely to do this, and then train them. As a matter of fact, what is said about training today? These people do exist, just do not confine them to laboratories, with an absolute priority to marketers and scientists.
Have fun cooking and long live formulation.
© CosmeticOBS-L'Observatoire des Cosmétiques
© 2017- 2021 CosmeticOBS