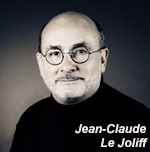 The word 'Fandom' is composed of 'fan' [for 'fanatic'] followed by the suffix 'dom' [for 'domain']. The French also use the word 'fanbase' to describe this trend. These words refer to the sub-culture of a set of fans, i.e. everything that concerns the favourite area of a group of people, and which is organized and created by these very people.
Reading time : ~ 5 minutes
Enthusiastic fans (or fanatic enthusiasts) of specific fields, phenomena, or people, often express themselves in a fandom. The fans take interest in every detail of their fandom, which makes them different from mere amateurs.
The object of a fandom is usually art , sports, or entertainment. There can be fans of science fiction, TV shows, the Beatles, or the three of them, but fans of accounting, even under the definition provided here, do not really fall into the scope of fandom.
Some fans also write fan fictions, i.e. original stories focusing on the theme of their fandom and some of its elements. Other than fan fictions, the members of a fandom express themselves through fan arts or Fan art . It is often an Asian phenomenon driven by young people (the Shiro Cosmetics founder was 19!)
For several years, fandoms celebrated their passions in different places. Since the arrival of personal computers in the 2000s, these communities have often existed through the Internet, especially if the object of the fandom is less well-known. The Internet contributed to the proliferation of many fandoms, whose members would probably not have found each other otherwise. They gather on specific websites like LiveJournal, Tumblr, Fanforum, TWOP ...