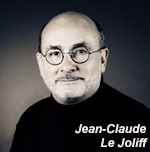 Some time ago, there was this expression from a famous novel: 'All Quiet on the Western Front'. Now, the following could be said of the recent changes in the cosmetics world: 'It is nirvana on the Eastern front!' It is not new: Asia long created a sort of fascination. But it all came mostly from Japan and often relied on cultural aspects. Many companies tried to draw inspiration from this region, and a few outstanding products were actually born from that tendency. But these days, that systematic search of the ultimate Eastern innovation has become quite disturbing a litany.
Reading time : ~ 4 minutes
I can understand how our Korean friends' ability to offer new products almost instantaneously makes them innovation leaders. I did this job for several years myself, with very little success, I must admit it, so they actually make me quite speechless. As a matter of fact, when, early this century, some people – I was a humble one of them – suggested a product intended for the complexion may become the next anti-aging 'blockbuster', scepticism was often the most positive reaction we got, not to mention the condescension certain people show towards this type of proposal! The product at stake at that time has become the iconic category known today as 'alphabetical creams' or multifunctional products: BBs, CCs, DDs, and other versions. However, need we point out that the first BB creams were European, or that we had much difficulty making the difference with their ancestor, tinted cream?
The same goes for the little 'cushion'. The craze for cushions is a funny one to follow. But who can remember they already existed, sometimes in a very basic form, like sponges soaked with soap (1970)? Some will say they were not cushions. But what were they, then?
They also existed in ...