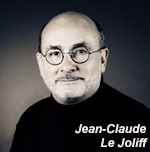 At first I called this ticket: what if? Until one of my friends, knowing my activities, suggested this sentence by Régis Debray. Finding it perfectly adapted to my purpose, I propose it to you at my turn:"The desire for the future must have a long memory".
Reading time : ~ 5 minutes
Coming from the United States, a new profession is spreading among major fashion chains and beyond: that of"brand heritage manager", a position at the crossroads between artistic and marketing departments, which aims to enhance the company's history and identity. " In luxury, identity is the most essential added value" says Julie El Ghouzzi, director of the Centre du luxe et de la création. " Most of the Houses belong to large international groups and no longer to the creators who give them their names. To invest in a building or ancient objects is to preserve or recreate that bond." she emphasizes. I drew these few lines from a interesting article published on an online news site . He could not fail to question me, given the efforts made to accredit the idea of the Cosmetotheque®. Some will say"again", but and if the mayonnaise was starting to take?
In the same vein, during an interesting presentation of consumption in China (SFC, monthly meeting of September 2015), the representatives of the Nelly Rody cabinet stressed the role and importance of the contribution of know-how and tradition vis-à-vis this country. As far as I understand, if the Chinese are interested in the technical aspect ...