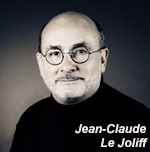 Recently, while I was reading a paper by Jacques on our relationship to time, a short time after the In Cosmetics exhibition, the link between these two moments led me to inspire some reflexions about our relationship to time within the cosmetics world.
Reading time : ~ 5 minutes
The first timescale is that of regulation: its rhythm depends on legislators, and is binding to others, at first sight. However, one cannot help not to be struck by the constant gap between regulation and reality. At the very moment when many questions arise about ingredients and their safety, initiatives to have one's fridge content blended by a simple blender in one's kitchen would allow anybody for doing just about anything. Strange.
The second timescale is the company's own resources. It must also meet the requirement of an "on-the-spot" answer, of constant novelty, of impatience and of the competition, even more since the Internet explosion. Therefore, the concepts are thrown away even before being validated. Everyone goes farther to the border to justify new, always bolder positioning. Thus, in Barcelona, the prize for innovation in ingredients has been awarded to substances that rely on ageing models whose limits are still questioned. In another area, more and more brands use working models that emphasize reactivity. Obviously, reactivity matters, but a drawback is that it is not a way for future resources. Can anyone hope to innovate while sparing a tiny part of the financial results to R&D? Do not forget the ...