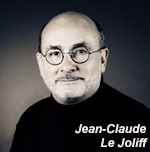 Some of you may have noticed that the trend towards detoxification is becoming more widespread and that many approaches are being proposed in this direction. Some are more or less serious, others a little more anecdotal. Among these practices, one such trend is the fairly intensive use of"coal" for multiple applications.
Reading time : ~ 12 minutes
I was recently questioned on this subject, which enabled me to review the uses of this type of ingredient in cosmetic products, but which, at the same time, arouses this mood note. Indeed, this practice goes strongly against the issues of purity often addressed to the world of cosmetics and poses quite a few problems. At the same time, I participated in an event on lipstick where the main reproach was the presence of infinitesimal traces of undesirable elements. There is therefore a problem of consistency between current practices and requirements sometimes made by the same people.
New coal? The answer is obviously no. The use of coal derivatives is very old, in particular in make-up products where"coal black" has been a substance conventionally used. Do it yourself" enthusiasts can practice making this substance by burning organic materials, for example a candle or an oil lamp, and collecting the black film that gradually forms on a metal plate or mirror placed above. Another form of coal, activated carbon, has also been very popular for a very long time. Nowadays, the uses in the cosmetic world are slightly different. Coal or its derivatives can be found in several product families: - ...