Oct. 16, 2019
| 
Trends
Natexpo: beauty start-ups that are getting the spotlight on
pro
Add to my portfolio
pro subscription only feature
see our subscription plans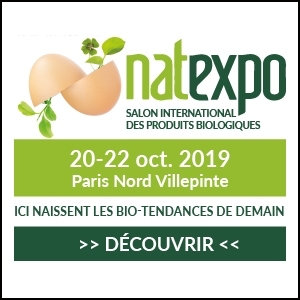 The Natexpo trade fair, dedicated to natural and organic distribution, will take place from 20 to 22 October in Paris. As every year, the emblematic actors of green beauty will be there… but not only! The 2019 edition is full of young companies with innovative ideas. Focus on three of them.
Reading time : ~ 5 minutes
Green cosmetics is not in crisis.
"The market has thus grown from around 2.7 billion euros to 3.82 billion euros in 2018 (+7.2% vs 2017)", explains Cosmébio. "According to estimates by Ecovia Intelligence, growth is expected to continue at an average rate of 6.3% per year by 2023, reaching a turnover of more than five billion euros in Europe."
The underlying trends
"A lot has changed recently in the organic and natural beauty sector," explains Valérie Lemant, organizer of the Natexpo exhibition. "Of course, product efficiency and user satisfaction are always the main drivers of development. But there is a clear emergence of upcycling, rechargeability, zero waste and bulk. Brands are taking strong positions and want to show consumers that they are consistent throughout the chain, from ingredient sourcing to distribution. Be careful, even if professionals are committed to important causes, they do not lose sight of the fact that cosmetics is above all a matter of pleasure. They are increasingly adopting light, joyful and disruptive communication."
Innovative and committed brands
Perlucine
It is a young company, founded in 2017, whose entire concept is based on the valorisation of mineral raw materials such as oyster, mussel and scallop shells.
They are picked up in Brittany by the brand's teams.
To ...