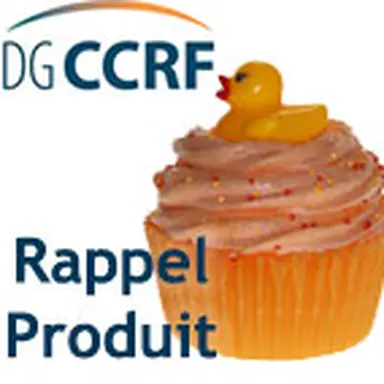 The DGCCRF (Direction générale de la concurrence, de la consommation et de la répression des fraudes) has just published a recall notice for the Cupcake de savon canard of the Aux Temps des Savons brand. The decorative duck is dangerous for children.
Product Name
Duck soap cupcake
Reasons for the recall
Young children using the duck as a toy are exposed to:
- a risk of poisoning due to the presence of phthalates in the yellow plastic part of the duck
- a choking risk due to the small size of this duck that can be carried to the mouth by the smallest.
Measures taken
Product recall.
The professional requests that the product no longer be used, destroyed or returned to the shop for reimbursement, without presentation of the sales receipt, until 31 December 2016.
CosmeticOBS - Observatoire des Cosmétiques
© 2016- 2022 CosmeticOBS