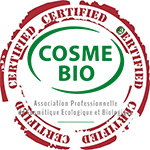 An announcement to 'partners', a letter to members… Cosmébio is about to add a string to their bow and become an active player in organic cosmetics certification. The news may sound surprising and has not been announced through an official medium. When CosmeticOBS asked him about it, Cosmébio's President Romain Ruth confirmed… and qualified it.
Reading time : ~ 5 minutes
Since it was founded in 2002, Cosmébio has worked in favour of the development and promotion of natural and organic cosmetics. The association, which is behind the standards that have become the sector's reference, in particular that registered by the Ecocert certification body, has always been a non-profit organization, and never seemed to be promised for such a future. And yet…
At a recent meeting on the new COSMOS-Standard, Cosmébio announced their partners (Ecocert, Soil Association, BDIH, ICEA…) that they had undertaken efforts to take to certification activities.
An expertise-centred approach
Should the association's political turning point be seen as a will to act as a counterbalance to Ecocert's near-monopoly (hardly challenged by the presence of Qualité France on this market) in natural and organic cosmetics certification?
Neither political…
It has nothing to do with politics, Cosmébio's President Romain Ruth asserted, as he explained their approach as follows: 'As part of discussions on the COSMOS standard, we are regularly questioned about the fact that Cosmébio is not a control or certification body, contrary to our partners. As regards a few specific aspects, people think we have less expertise than Ecocert, for example, whereas we are the organic cosmetics experts in France. ...