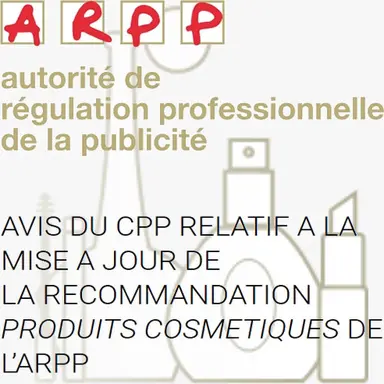 The 8th version of the Recommendation "Cosmetic Products" will enter into force on 1 July 2019. The ARPP (Autorité de Régulation Professionnelle de la Publicité) intends to fulfil its educational mission towards its members and has just published, on its website, a video summarising the key points of the new version of the Recommendation. As didactic as it is fun.
Since July 10, 2013, European Regulation 655/2013 has established six Common Criteria to which claims relating to cosmetic products must comply in order to be used.
The aim: "To ensure a high level of protection for end-users, in particular against misleading claims relating to cosmetic products".
Guidelines were published on the same day to help companies in their proper application, but they were clarified on July 3, 2017 with a Technical Document, which gives additional guidance by tightening up the claims "Free from…" and "Hypoallergenic".
The ARPP's "Cosmetic Products" Recommendation has therefore been amended to reflect these new guidelines.
In order to educate the cosmetics industry and consumers more broadly, the ARPP has produced this video which takes stock of the proper use and respect of claims.
JS
© 2019 - 2022 CosmeticOBS