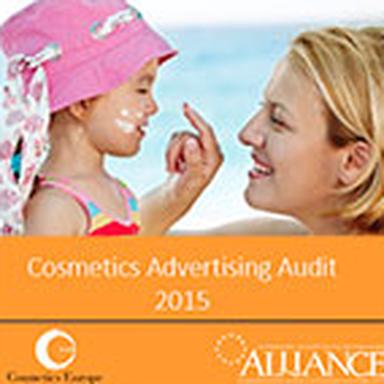 Cosmetics Europe, which represents the interests of cosmetic industry in Europe, published in 2016 the result of its first audit on the compliance of cosmetic advertising. Conclusion: 91% are in compliance. A source of satisfaction for the industry while the allegations are still under the surveillance of the European Union.
Cosmetics Europe press release
Cosmetics Europe is delighted to share the results of its first independent audit conducted by the European Advertising Standards Alliance (EASA), of industry's compliance with the Cosmetics Europe 2012 Charter and Guiding Principles on Responsible Advertising and Marketing Communications. The audit also checked the compliance of advertisements against the national self-regulatory advertising codes and laws as well as the European legal requirements – The 2011 International Chamber of Commerce (ICC) Consolidated Code of Advertising, and Marketing Practice; the Commission Regulation (EU) No.655/2013; the Guidelines to Commission Regulation (EU) No.655/2013; and all relevant national advertising codes and relevant legislation. It was conducted across six representative European countries: France, Hungary, Italy, Poland, Sweden and UK.
EASA's audit report finds that 91% of the advertisements of cosmetic products were in compliance with all relevant advertising codes/laws. A total of 1,861 advertisements were reviewed, including 577 television and 1,284 print advertisements aired/published over three month periods – September 2014, March and June 2015.
Dr. Oliver Gray, Director General of EASA commented 'We are delighted to have undertaken this first advertisement compliance monitoring for the cosmetics sector on its self-regulatory Charter and Guiding Principles. This was one of the largest surveys of its type ever conducted by EASA and its independent SRO experts at national level. We hope the results will help improve even further responsible advertising practices across Europe.'
Loïc Armand, President of Cosmetics Europe said 'The high level of compliance found in the EASA report highlights the effectiveness of self-regulation by the industry and the vital role it plays as a component of the overall EU policy and regulatory system for cosmetics advertising; the system works well! Nevertheless, our industry is not complacent. Cosmetics Europe is committed to promote continuous improvement of industry's advertising practices, through compliance with the regulatory and self-regulatory framework and will seek to take learnings from the results of the EASA audit for the future.'
FP
© 2016- 2020 CosmeticOBS
---
Associated elements(4)