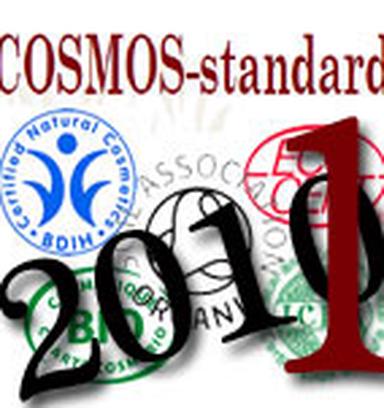 Those who say that COSMOS died before it was born should be told, the harmonised European organic label for cosmetics is still in motion! In any case, he is far from being buried, as confirmed by Valérie Lemaire, Ecocert's CEO, at the Natural Beauty Summit held in Paris in November 2011. It will be on the labels in 2011, she said.
Yes, it's true: we already promised it for tomorrow, then next year (but it was then 2009…), we watched for any signs of life from COSMOS… And like many, we ended up not believing in it anymore. He's coming, though! And during the Natural Beauty Summit information days, Valérie Lemaire, who followed the various stages of the gestation of this new organic label for Ecocert, made an update, alongside Pierre Charlier from Chily de Cosmébio, on the latest adjustments and confirmed its arrival… for next year !
No logo… but a true interest
As expected, the two levels of certification "COSMOS-Natural" and "COSMOS-Organic" will be found in the form of a signature on the packaging of cosmetic products, alongside the already existing national labels.
Several brands (from all distribution networks but often already certified organic) have already applied for certification for some of their products. But first, it is the ingredients that pass the certification test, whether they are of organic origin, or new introduced in the COSMOS standard, chemically transformed.
Europe as a territory… to conquer and defend
Both speakers insisted on the very gradual approach of the agreement and the possible opening to other organisms involved in organic farming, limited however to European borders (a request from the United States was not approved).
But so it is right here … almost. A few more months to wait still … But it's done… or almost done. Still a few months to wait anyway… Because the launch and official communication are planned to start at BioFach, the major European organic fair to be held in mid-February 2011 in Nuremberg… in Germany…. on NaTrue native land… NaTrue which during this time is sharpening its weapons (the visual of its logo has recently been readjusted, losing its stars to gain in simplicity and clarity for consumers) and broadens its influence… The organic labels war is not over.
LW
© 2010- 2020 CosmeticOBS