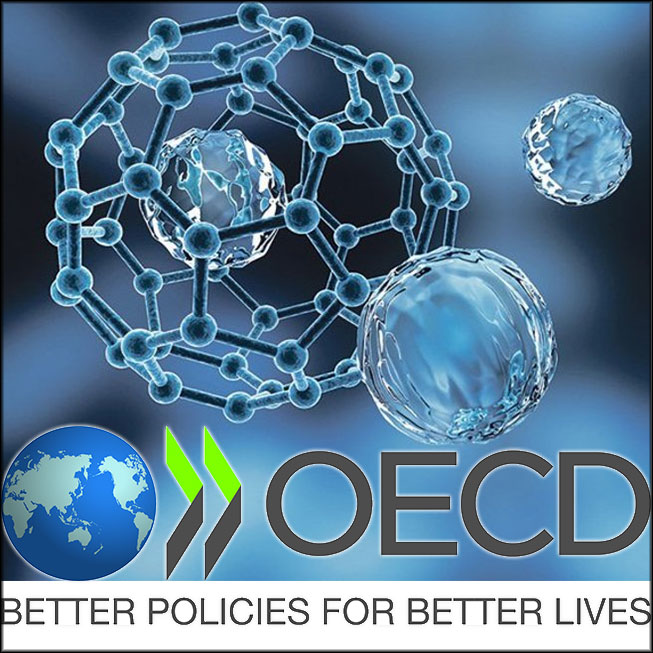 On 27 May 2019, the OECD added two new opuses to its series on the safety of manufactured nanomaterials. These Nos. 90 and 91 are intended to facilitate the identification of the most relevant parameters and best available methods for ensuring data and reporting quality, and focus on physico-chemical information.
Reading time : ~ 2 minutes
In its announcement of the release of these two new publications, the OECD recalls that physico-chemical properties for nanomaterials can differ from those commonly considered for non-nanomaterials challenging their risk assessment. The OECD developed tools to identify which test methods are (or are not) appropriate to measure a given physico-chemical parameter considered key to characterization and identification, for a given type of nanomaterial. Together, the Physical-Chemical Decision Framework to inform Decisions for Risk Assessment of Manufactured Nanomaterials and its Guiding Principles are collectively intended to facilitate the identification of the most useful parameters and best available methods while maintaining rigour in data quality and reporting. Together they offer an approach to gather fit-for-purpose physico-chemical information to more fully understand the behaviour of nanomaterials in biotic and abiotic systems.
To go further
• See the Physical-Chemical Decision Framework to inform Decisions for Risk Assessment of Manufactured Nanomaterials
• See the Guiding Principles for Measurements and Reporting for Nanomaterials: Physical Chemical Parameters