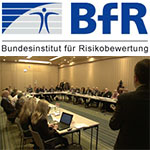 On the occasion of an expert conference organised by the Federal Institute for Risk Assessment (BfR) and held in Berlin on 11 and 12 April 2016, a consensus on the identification of endocrine disruptors was reached. According to BfR, the consensus reached is a breakthrough in the scientific discussion on endocrine disruptors and of great importance for the consumer health protection in Europe.
Reading time : ~ 6 minutes
23 internationally renowned scientists and four observers of the EU Commission, the European Food Safety Authority (EFSA) and the European Chemicals Agency (ECHA) participated in this conference. Among other things, the final document, entitled 'Scientific principles for the identification of endocrine disrupting chemicals – a consensus statement' lists the criteria for identifying the hazard potential of harmful endocrine substances.
In its introduction, this text reminds us that in the light of concern about potential negative human health and environmental impacts caused by endocrine disruptors (EDs), the EU adopted a Strategy on Endocrine Disruptors in 1999 and introduced specific legislative obligations, which include the aim of protecting human health and the environment from exposures to EDs.
Background
In the summer of 2013, when an initial draft of criteria for the identification of EDs was discussed within the European Commission, a controversy developed among scientists about the scientific principles that should guide the assessment of EDs. This dispute has complicated the decision-making process in the European Commission regarding the ways in which EDs should be assessed. In the aftermath of a European Commission conference on EDs held in Brussels, 1 June 2015, a group of scientists involved in these debates began to explore whether it might be possible to ...