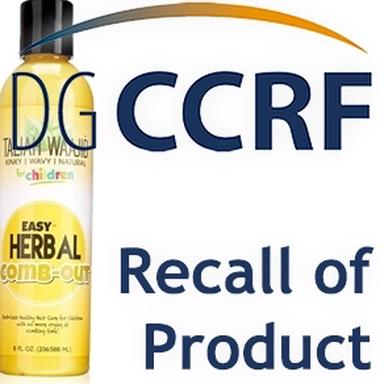 The DGCCRF has just published a recall notice for a Taliah Waajid hair conditioner because it contains prohibited preservatives.
Name
Easy herbal comb-out with carrot seed oil

Type
Detangling and styling care for children - 296 ml
Recall's reason
This detangler contains a mixture of methylchloroisothiazolinone and methylisothiazolinone that is prohibited in the formulation of leave-on products.
Commentaire
The consumer is invited to stop using this product and return it to the store.
IB
© 2019- 2020 CosmeticOBS