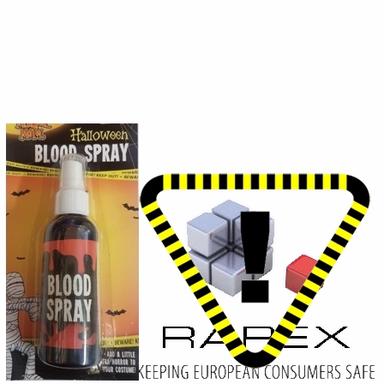 You may have them in your cupboards. Maybe, you use them, still. Beware: they are dangerous, illegal, harmful… and are the subject of a recall or ban by the European sanitary authorities. Underneath, you may find all the cosmetic product targeted by the RAPEX alert system this week: make-up for kids contaminated by micro-organisms.
False blood spray
Brand: Murder Motel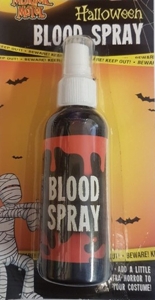 Name: Halloween Blood Spray
Batch number: 171001
Barcode: 5055566980568
• Country of origin: China
• Notifying country: Irland
Risk type: bacteriological
The product contains an excessive level of aerobic mesophilic bacteria (measured value: 170000 cfu/g) .
If used on damaged skin, or if it comes into contact with the eyes, the product may cause infection or irritation.
The product does not comply with the Cosmetic Products Regulation and the relevant European Standard EN ISO 17516.
Measures taken by economic operators: Recall letter sent to organisations that the product was supplied to, Withdrawal of the product from the market (by distributor and retailer)
IB
© 2019- 2020 CosmeticOBS