Hair gel
Brand: Elidor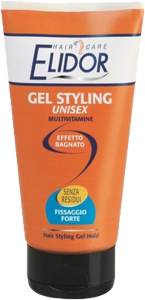 Name: Gel Styling Unisex
Type: Fissagio Forte
Barcode: 8 004 120 095 009
batch number: В10ED250521
• Country of origin: Italia
• Notifying country: Bulgaria
Danger: According to the ingredients list, the product contains a mixture of the preservatives methylchloroisothiazolinone and methylisothiazolinone (MCI/MI), which is not permitted in leave-on cosmetic products.
Dermal contact with MCI and MI containing products can provoke allergic contact dermatitis to sensitised persons.
The product does not comply with the Cosmetic Products Regulation.
Measures taken by economic operators: withdrawal of the product from the market (by distributor)
Measures ordered by public authorities (to retailer): ban on the marketing of the product and any accompanying measures
Source
• Rapid Alert System - Weekly Reports, Report 10, Commission européenne, 08/03/2019.
© 2019 – CosmeticOBS