Jan. 7, 2019
| 
SCCS
AAT (Allergy Alert Test): Request for an Opinion to SCCS
pro
Add to my portfolio
pro subscription only feature
see our subscription plans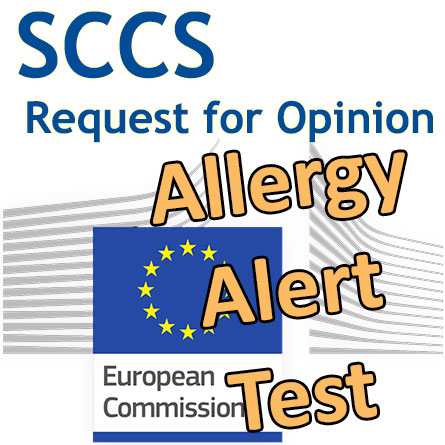 To date, there is no standardised method for allergy tests that consumers are recommended to carry out before using a hair dye. Cosmetics Europe has developed one, the AAT, for Allergy Alert Test. The European Commission has mandated the SCCS to evaluate its effectiveness.
Reading time : ~ 4 minutes
Background
Some hair dyeing products placed on the EU market contain the advice to assess skin sensitisation by performing a user test before dyeing the hair ("self-tests"). The exact protocol depends on the producer. In principle, the user applies the product to a small area of their skin and observes any signs of abnormal effects in the next 48 hours. Should they notice any such effects, they are advised to avoid using the hair dye and consult a medical professional.
In its opinion, SCCP/1104/07 - "Sensitivity to hair dyes-consumer self-testing", the SCCP concluded the following:
• There is a risk that "self tests" with hair dye products and with separate kits lead to misleading and false-negative results, thus giving individuals who are allergic to hair dye substances the false impression that they are not allergic or not at risk of developing an allergic reaction by dyeing their hair.
• There is potential risk that "self tests" result in induction of skin sensitisation to hair dye substances.
• Self-testing may offer protection to those individuals who perform the recommended test and develop a positive reaction. However, the proportion of hair dye chemical allergic individuals who do produce a positive reaction from this in vivo ...