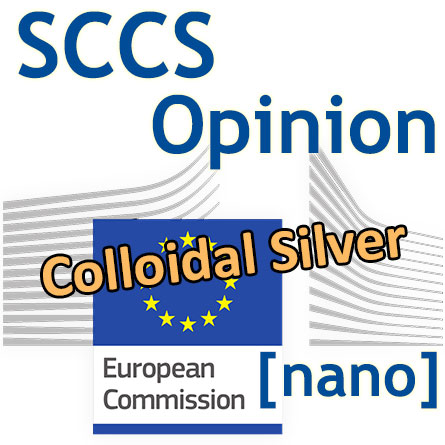 The SCCS has just published its Opinion on the safety of the cosmetic ingredient Colloidal silver in nano form. The European Commission requested this opinion following the notification, under Article 16 of Regulation 1223/2009, of 63 cosmetic products containing it. It has been adopted during the plenary meeting of 21-22 February 2018, and is opened to comments until 15 May 2018.
Reading time : ~ 3 minutes
This Opinion has been adopted in its final version during the plenary meeting of the SCCS on 24-25 October 2018
Background
The Commission received 63 notifications of cosmetic products containing Colloidal Silver (CAS No7440-22-4, EC No231-131-3) in nano form, as reported in the attached list.
This ingredient is reported in the CosIng database without any reference to the nano form with the function of abrasive, bulking and emulsion stabilising, but it is not regulated in Cosmetic Regulation (EC) No1223/2009.
The Commission has concerns on the use of Colloidal Silver in nano form because of the potential for nanoparticles to be absorbed and enter into the cells.
For full background information, see the article
• Nanos: 2 requests for Opinion to SCCS of 7 September 2016
Opinion
1. In view of above, and taken into account the scientific data provided, the SCCS is requested to give its opinion on the safety of the nanomaterial Colloidal Silver when used in cosmetics including toothpastes and skin care products with a maximum concentration limit of 1%, taking into account the reasonably foreseeable exposure conditions.
Only a limited amount of data was provided by the Applicants that corresponded to the SCCS Guidance on Safety Assessment of Nanomaterials in Cosmetics (SCCS 1484/12). The provided data were also ...