June 5, 2018
| 
SCCS
Revision of the checklists for dossiers submitted to SCCS
pro
Add to my portfolio
pro subscription only feature
see our subscription plans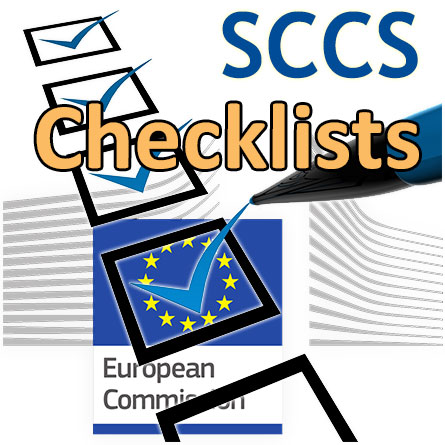 In order to enable to quickly assess if the dossiers are complete and to prevent submissions that are incomplete or contain inadequate/irrelevant data, the SCCS adopted two checklists for applicants submitting dossiers on cosmetic ingredients to be evaluated. One is dedicated to nanomaterials in cosmetics, the other to cosmetic ingredients (non-nano). The text was revised on 16 May 2018, and includes an additional box for the Applicants to confirm that the information contained in their dossier complies with the provisions on animal testing as laid down in Article 18(1) of Regulation (EC) No 1223/2009.
Reading time : ~ 4 minutes
Background
Certain categories of cosmetic ingredients are regulated under the EU Cosmetic Regulation 1223/2009 to ensure consumer safety. These include the ingredients listed in the Annexes of the EU Cosmetic Regulation (colorants, preservatives, UV filters), the list of 26 potential allergens (see SCCS/1559/11), and any nanomaterial in cosmetic ingredient. Detailed guidance on the testing of cosmetic ingredients and their safety assessment has been provided in the SCCS Notes of Guidance (9th revision, SCCS/1564/15).
The Regulation also specifically covers the use of nanomaterials in cosmetic products. In this respect, the Regulation provides a definition of a nanomaterial under Article 2 (1) (k), and requires the European Commission to be notified six months prior to placing a cosmetic product containing nanomaterial(s) on the market. If there are concerns over the safety of a nanomaterial, the Commission will refer it to the Scientific Committee on Consumer Safety (SCCS) for a scientific Opinion. The Regulation requires the nanoscale ingredients used in cosmetic products to be labelled (name of the ingredient, followed by 'nano' in brackets). This provides a mechanism for premarket notification, risk assessment, authorisation, and labelling of cosmetic products that contain nanomaterials. The SCCS has already published a specific Guidance on the main elements to consider ...