Dec. 21, 2012
| 
SCCS
SCCS Opinion: Dichloromethane is not considered safe
pro
Add to my portfolio
pro subscription only feature
see our subscription plans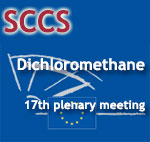 Dichloromethane (CAS: 75-09-2), listed as a solvent in the CosIng, is currently restricted to a concentration of up to 35% in cosmetic products. This Opinion, adopted by the SCCS, during its 17th plenary meeting on 11 December 2012, concludes that this substance is not considered safe for the consumer.
Reading time : ~ 2 minutes
Background
A first Opinion had been published on Dichloromethane (methylene chloride) on June 1987. Its safety of use was confirmed in another Opinion in 1989.
In the Cosmetics Directive under the heading of "Other limitations and requirements" it is said: "0.2% as maximum impurity content". However, this statement seems to be ambiguous since it is not clear whether dichloromethane must not be present in other ingredients or in cosmetic products as an impurity in a concentration up to 0.2% or should the purity of Dichloromethane be of a minimum of 99.8%.
Dichloromethane is classified as a CMR substance, carcinogenic category 2 (CLP).
After a public call for scientific data the current submission has been compiled.
Opinion
The evidence does not suggest that Dichloromethane shows cardiotoxicity or reproductive toxicity in man except at high levels. Although it is carcinogenic by inhalation in the mouse, factors have been identified which explain the higher susceptibility of mice compared to humans. Quantification of the risk to humans by toxicokinetic modelling and subsequent comparison of the toxicokinetics between mice and humans indicates that the cancer risk that dichloromethane may pose would be negligible.
Based on the available data on exposure by hair spraying and limited data on neurobehavioral and neurodevelopmental effects ...