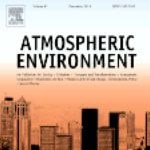 A team of Italian researchers were interested in what you breathe in a hair salon. Particularly targeting VOCs, these Volatile Organic Compounds, present in hair care cosmetic products and which can have harmful effects on human health. With edifying results.
Reading time : ~ 3 minutes
Summary
Volatile Organic Compounds (VOCs) are common ingredients in cosmetic products that can affect human health. This study involved 12 hair salons, in order to assess the individual exposure of people who work or frequent these places, and to identify the main products or activities responsible for the presence of these compounds. At each site, halogenated, oxygenated, aliphatic and aromatic compounds were monitored during the work week using appropriate sensors and then analyzed. Comparison of indoor-outdoor concentrations and knowledge of the composition of most products (ecological or traditional) used in hair salons made it possible to verify the presence of compounds related to hairdressing activities. Thus, compounds widely used in hair care products such as lacquers or foams (butane), shampoos, balms, hair masks and oils (camphene, camphor, limonene, eucalyptol, alpha pinene, 1-methoxy-2-propanol, n-butanol and menthol) and hair dyes (benzyl alcohol, isopropanol, limonene, hexane and methyl ethyl ketone) were found at much higher levels indoors than outdoors. The interest of this result is to be considered with regard to the potential dangers of some of these VOCs for health. Integrated health risk indicators were proposed in this study to assess a critical level and rank the sites studied accordingly. It should be noted that ...