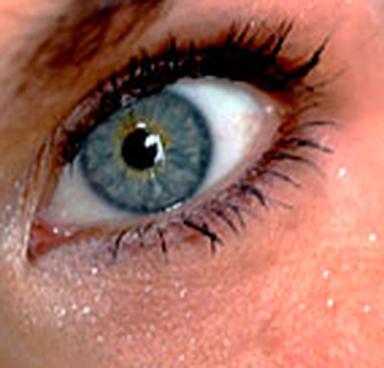 A Spanish study sets things off. Irritant products, diversion of their use, incompatibility with contact lenses, and lack of hygiene may be the cause for eye irritations and visual impairments. A summary.
While the make-up of eyes allows for the enhancing of a look, while it is considered by many women as an essential moment of the highlighting of their beauty, it may need using several cosmetics: eye shadow, eye liner, khol pens or mascaras…Their formulae (solvents, preservatives, film-makers, waxes, polymer-based binders…) or a wrong use (overuse for the eye-shadow, applying eye liner in the eye, waterproof mascaras not wiped-off…) may be a concern to the eyes health.
Published in March 2012 on the website of the Madrid-based Rementeria Clinic (Innova Ocular Group, specialized in eye surgery), this private study has been performed on 100 women, being on average 53.5. After filling in a questionnaire on their way of life and on their habits when using make-up and an analysis of their tear fluid, it comes out that 82 % of these women make-up at least three times a week, using at least two different products (66 % use eye shadow, 68 %, mascara, 64 %, eye liner.)
While most of the surveyed women (78 %) have never thought of looking at the list of ingredients of their cosmetics (even if 38 % wear contact lenses), 24 % agree that eye make-up may lead to eye troubles. Twenty-six per cent have been subject to troubles and had to change their products.
This is a further study, which should lead everyone to read thoroughly the list of ingredients of our cosmetics, especially when they are used on an area as sensitive, fragile and essential as the eyes. The right use also is important: mildness and precaution when applying make-up, use the relevant products, be "light" with the make-up around the eyes, strict hygiene and a thorough make-up removing are recommended, more than ever.
© 2012- 2020 CosmeticOBS