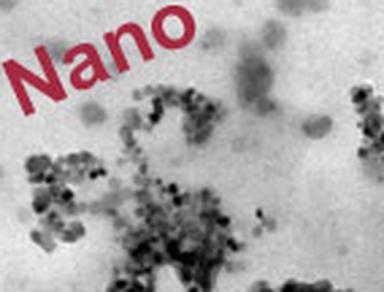 Obviously, some topics are more topical than others. Nano-ingredients are but an example. As a proof, several studies have been recently released, all detailing the potential toxicity of zinc oxide and titanium dioxide nanoparticles, used mainly in sunscreens. All the conclusions are in line with a call to prudence and with the considering of the effects of these ingredients on our health and our environment.
The first team of scientists investigating the toxicity of the sunscreen ingredient nano zinc oxide on skin have concluded that the substance can significantly decrease levels of the protein collagen when applied to rats.
Researchers from the International Institute of Biotechnology and Toxicology (IIBAT) in India carried out a repeated dose toxicity study by applying the substance to the skin and tails of rats for 28 days. They found that the collagen content was significantly decreased following nano zinc oxide treatment compared to control animals. The authors highlighted the need for regulators to address the toxicity of such materials, in light of their increased use in consumer products.
The results from a second study investigating if zinc from such materials can penetrate human skin have also been published this week. Researchers based in Australia carried out a pilot study on three subjects by applying a formulation containing nanoparticles to their skin twice daily for five days, with minimal UV exposure. The authors concluded that there was evidence of a small amount of absorption, which they stated was consistent with previous results from a larger outdoor trial involving greater exposure to UV rays.
A thirdgroup of researchers, based in the US, Switzerland and Norway, have assessed human exposure to such particles by quantifying the amount of nano-titanium dioxide in food and personal care products. They identify products with the highest content of the substance, which include sweets and chewing gum meaning that children demonstrate the highest exposure levels. Other products with significant content are toothpastes and sunscreens.
The researchers highlight the potential environmental risk resulting from the widespread use and disposal of the substance, and therefore recommend that environmental health and safety tests focus on the nano form of titanium oxide used in such products. The study is published in Environmental Science and Technology.
FP
© 2012- 2020 CosmeticOBS