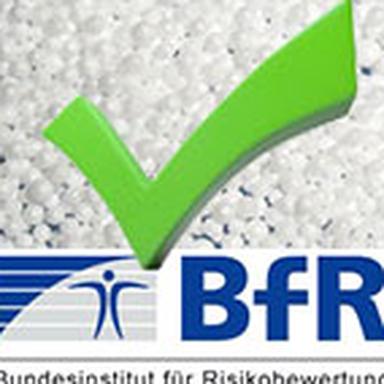 The BfR (German Federal Institute for Risk Assessment) has investigated whether dermal absorption or unintentional ingestion of polyethylene plastic microbeads in cosmetics poses a health risk. The experts concluded that there is no risk.
Some cosmetic products such as exfoliants, shower gels and toothpastes are promoted as having a particularly gentle cleansing action on the skin or teeth. For this purpose, these products may contain plastic microbeads, usually polyethylene, with a size of 0.1 to 1 millimetre.
The plastic microbeads used in scrubs and shower gels are larger than 1 micrometer (equivalent to 0.001 millimeters). Because of this particle size, it is unlikely that the foreseeable use of these products will lead to absorption on healthy, undamaged skin.
The plastic microbeads in toothpastes can be inadvertently swallowed and thus be ingested orally. Due to the size of the particles, it cannot be assumed that they are absorbed through the digestive tract. They are more likely to be excreted with the feces. It is unlikely that toxic doses of ethylene are released from the plastic microbeads as they pass through the digestive system.
On the basis of current knowledge, the BfR therefore concludes that the use of cosmetic products containing polyethylene-based plastic microspheres does not pose a health risk to consumers.
It should be noted that BfR, in the conclusions of its assessment, only considered the risk to human health and not the environmental consequences of the release of the plastic microspheres into the natural environment, in particular aquatic environments. It is this point that is the most controversial.
FP
© 2014- 2020 CosmeticOBS