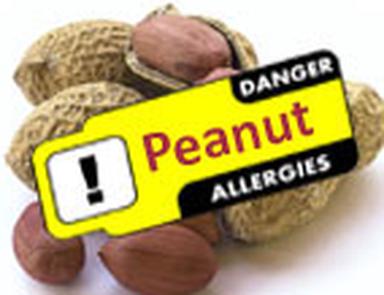 Since several years, it is known that genetic mutations of filaggrin (a protein involved in the skin barrier formation) may be the cause for skin diseases (atopic dermatitis, eczema) or have an influence on the seriousness of asthma-like lung diseases. A team of Scottish researchers has established a link between filaggrin and allergy to peanut. This allergy may come from food, but also via cosmetics application if they contain peanut derivatives (oil, powder, extract …).
In 2007, another team of researchers had already linked genetic mutations of this protein with an increased susceptibility to asthma-like disease and seriousness of symptoms on the one hand, and on the other hand with the skin disease incidence, among them: ichthyosis , eczema or atopic dermatitis .
Twofold, even threefold risks
The prevalence of peanut allergy has increased dramatically over recent decades in developed countries. Even if genetic causes play a role in determining the risk of peanut allergy, the genes responsible have been largely unknown until now.
Scottish researchers have studied four population groups; in a Canadian population, the risk of peanut allergy was doubled in those with filaggrin loss-of-function mutations compared with those without filaggrin mutations, whereas in English, Dutch, and Irish populations the risk was increased approximately 3-fold.
More research ahead
The analysis performed by Dr Brown's team suggests that, even if allergic patients have also atopic dermatitis or eczema , the association of filaggrin mutations with peanut allergy is not purely a manifestation of coexistent atopic dermatitis.
This breakthrough in understanding the genetic basis of peanut allergy adds further insight into the mechanisms of allergic disease and the crucial role of skin barrier function.
The next step for Dr Brown is now to find whether the genetic mutations of filaggrin are a root-cause for peanut allergy.
© 2011- 2020 CosmeticOBS