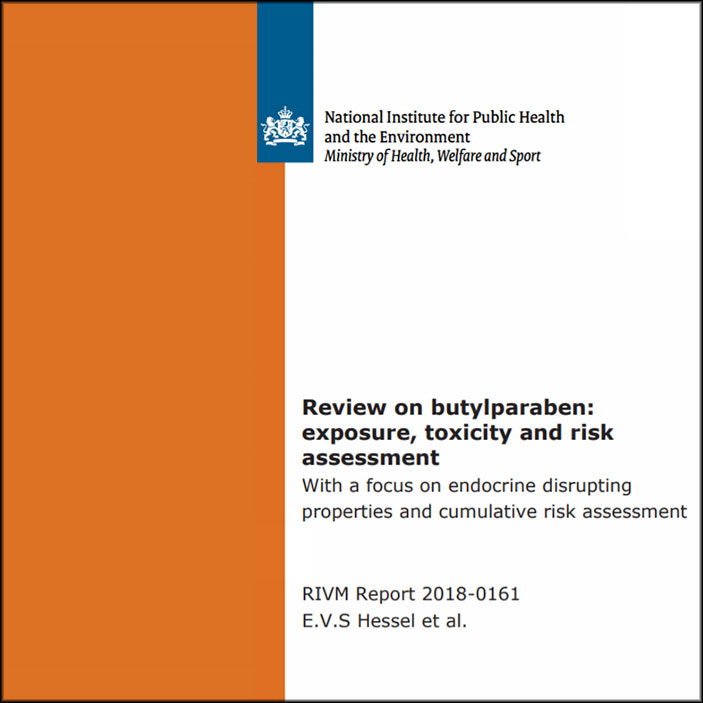 On 24 May 2019, RIVM (Dutch National Institute for Public Health and the Environment) published the results of a new study on Butylparaben, focusing on its endocrine disrupting properties and the risk assessment related to overall exposure of consumers. Conclusion: the risk assessment of Butylparaben entails uncertainties…
Reading time : ~ 4 minutes
This is the second report published by RIVM on parabens and their potential as endocrine disrupters. The first had studied the endocrine disrupting effects of three of the most commonly used parabens (methyl-, ethyl- and propylparaben) and consumer exposure to these three substances. This one is the equivalent for Butylparaben alone.
The abstract
Butylparaben is used as a preservative because it inhibits the growth of fungi and bacteria in, for example, personal care products. However, butylparaben, just like other parabens, is suspected of having endocrine-disrupting properties or, to put it another way, of being an endocrine disruptor. Endocrine disruptors can compromise the hormonal system in the human body.
As yet, RIVM has been unable to determine whether butylparaben must actually be considered an endocrine disruptor. Because of the likely limited extent to which consumers are exposed to butylparaben and the information currently available about its effect on health, there does not appear to be any reason for concern. Additional research is needed to reduce any uncertainties in this conclusion.
Personal care products are the most significant source of the total calculated amount of butylparaben with which consumers come into contact. For safety's sake, this calculation is based on worst-case scenarios. ...