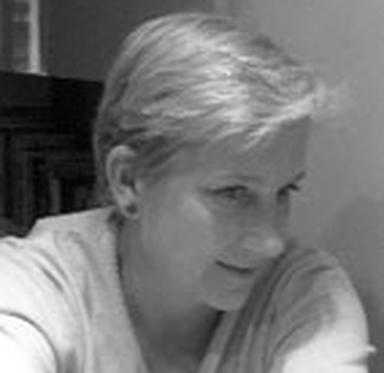 To the FEBEA (the French Federation of Beauty Companies), she is as a rose in a bouquet of flowers: to be reckoned with, even essential, valued, at the core of the system … further, she is competent. She is the Director of the Scientific and Regulatory affairs. One could imagine, after meeting her in a conference, or listening to her saying all the bad things she thinks about, say, a mention often found on cosmetics' labels, that her department is driven hard. CosmeticOBS-L'Observatoire des Cosmétiques did want to know more than this first intuition, and asked to meet her …
"Well, you are going to meet Anne Dux? My poor friend … good cheer!" a female journalist, a friend of mine told me some days before the planned meeting. True, she is impressive, thanks to her imposing figure, her authority, her say, also … when she does call a spade a spade and reframes things that need to: more a career soldier than a civil servant. Therefore, shall I go? Of course, I do! Something warm in the eyes let me think that Anne Dux is far more complex than the image attached to her. So, yes, I go, determined to "scratch the surface of this personality a bit".

She welcomes me, requires some seconds to end an answer to an urgent e-mail, while the FEBEA Responsible for communication brings viennoiserie and coffee. Then, she comes to the meeting table; "which is the topic?" are her first words.
- Well … you!
- You want me to talk about my life?
- Yes.
OK, that's the beginning of a two-hour story. That simple. Anne Dux will draw a sketch of her life, plain-speaking, without any sense of false modest. Direct, precise, honest. A very pleasant job as the interviewer for a journalist, who has nothing else to do than listen.
Anne Dux, her story
"I'm 54," hat is the beginning. No time left to tell her that she does not look her age. She is already talking about her training and career.

Scientific period
Medicine courses, along the scientific training Medicine-Sciences given by the French ENS (a most renowned University, in France). She is resident in several hospital services (shock rooms, infectious diseases, pediatric ward). A full year in a hospital, before being hired by the pharmaceutical industry: in Rhone-Poulenc, she worked to develop antibiotics in France, then in the world.
Everything goes smoothly. She resigns, "these are the fortunes of life," she says, "I have not been shied away from taking risks in my career."

Technical period
She then goes to the economic aspects of health, getting a degree in Health Law; she is hired as an intern in the French General Directorate for Competition Policy, Consumer Affairs and Fraud Control (DGCCRF, as per its French acronym), where she is responsible for the consumers' rights in health, "the price display in doctors' practices, I did it," she says very simply.

Politics
A brand new direction in 1997: she becomes an advisor to Bernard Kouchner, then the French Minister of Health.
Bernard Kouchner gets a mission in Kosovo. She becomes then a technical adviser to Charles Josselin, then Minister of Cooperation. She takes part to the UNAIDS summit in Rio, in 2000, and to the establishment of the Global Fund to fight AIDS (and Tuberculosis and Malaria).
In 2002, after the French Presidential elections and the ensuing « adaptation » of the high administration, she is fired, at 45.

Cosmetics
"I could have been again a General Inspector of Social Affairs, but no job was then available," she says.
Then, she comes back to the DGCCRF, in which she is the manager of the Health Office (cosmetics are included in her area of duties), until January 1st, 2008, when she arrives in the Febea.
Anne Dux, her life in FEBEA
As the Manager of the Scientific and Regulatory Department, she rules five people, "my job is to lead teams and working groups, focused on two points: advice to members, and the release of information."

Advice
Advice to members (300 to date, all cosmetics manufacturers) deals with all the regulatory aspects in Europe. Advice is given mainly through phone calls or e-mails. Nevertheless, sometimes, she has to pay a visit to the company or to the production lines, "when one does not understand something, the best way is to go and see," Anne Dux says.
Day after day, she has to answer very detailed and various questions: I would like to manufacture this kind of product, in this area o the market, what is your opinion? - I would like to release this ad, what can I write? - I am to have an audit by the French Agency for sanitary safety of Health products (Afssaps), how can I prepare it? Etc.
"A professional union as ours can make for solidarity," Anne Dux adds. "Among our members, 18% are "large," 82 % are SMEs. Large ones pay more than the smaller ones, with money and the time spent. That is why this industrial sector is healthy."

Assistance
However, the duty of the Department goes well farther than advising; it may go up to a direct help to members … especially in emergency situations.
For instance, a manufacturer faces a huge problem of labelling, due to a mistake in reporting the INCI list; another one, new in this world, which has launched a perfume and has to manage the case of a consumer who had an allergenic reaction after testing it in a shop; another one, which has trouble writing its Product Information File …
In every occurrence, Anne Dux tries to find immediate answers, but she does not stop her job there. She follows up on it, to see how things move, "sometimes, I need to allow diplomacy a great role to have manufacturers take the right decisions, to convince them to do something. We have to help them considering at the same time the public health issues and economic issues."

Information
The other part of her job is to "share actively the regulatory information with members in a practical way."
This, thanks to publications, which, instead of being released every other month, come now as four- to six-page files themes. Further, through the preparation of training courses for the members.

Lobbying
She is also the convener of working groups, to anticipate or answer the regulatory activity at the national and European levels. She works in the COLIPA (European Cosmetic, Toiletry and Perfumery Association) workgroups, in Brussels, "I'm accustomed to the 8 A.M. Thalys" (Editor's note: high-speed train), she laughs.
Along with her President, Alain Grangé Cabane, she lobbies all the involved parties (French ministries and administration, European M.Ps, French President…). The topics she deals with are various, such as the excise duties on alcohol (a tax levied on companies) or the kind of denaturating additives allowed in Europe that shall meet the requirements of the cosmetic industry and shall not have a too strong scent …
Another important part of her job is that she is a speaker in professional conferences, such as the Cosmetic Valley's or Gerda's. GERDA comes for the French Group of Studies and Research in Dermato-Allergology, in Montpellier, Southern France.

Communication
Anne Dux is also partially responsible for the "external" communication, designed for media and the public at large. This is not an easy task, "FEBEA cannot take a public position if there is not a consensus among its members," she explains.
For sure, the best thing is to be able to catch with the problem the soonest when it appears, "if the Afssaps takes a decision, if a manufacturer has a problem in a foreign country…we have to prepare a document that should be released to media so that we provide our members with a means to give an accurate answer."
Anne Dux, her hidden side
An Anne Dux's working day?
"I awaken early in the morning; I take my breakfast in my bed. I go to my office on a bicycle. I take a coffee, a second coffee, and begin to answer mails." Then meetings, handling files, some urgent questions to deal with on the spot … A busy diary, which comes with a principle, "I never bring work home. If there is something I have to do during the week's end, I come back to my office. Even when I worked in Government Departments, I've never breached this golden rule. Even if it happened that I left the office past midnight, when my eyes were blurry due to tiredness in front of signature books …"

The link between the different steps of her career?
"I was born in a militant family, very involved. I listened to cultural radio networks. I read the leftist Liberation newspaper. I am a woman of passion who lives her passions. When one is in the medical sector, is a civil servant, in politically active, one has the feeling to do something."

What one would not think about her?
"I knit. I'm a bit old fashioned, kind of," she says with a smile.

How is the cosmetic future, as she sees it?
"Apart for the Regulation, in the coming years, the main topics will be the endocrine disruptors, the ban of animal testing, when we are still very far from having the needed alternative methods, and the intellectual revolution that is toxicology. The current situation of toxicology: it is late by 50 years on other scientific sectors: huge investments ahead."
Anne Dux has a more general view of this, "our society is more and more afraid by risk; this leads to extremes when using the principle of precaution. The fear of risk can be compared to the fear of death, but also of life. This is a sign of a civilization that is dying. Too much materialism, too much comfort: our civilization is closed to its end, and we do not have yet a thinker nowadays to prepare the next one …"

What will she be within five years?
"I change profession every five years! Five years from now, we'll see … I do not have any career plan."

And within ten years?
"In ten years, I will be a happy grand-mother! I will be the secretary of my swim club. I'll play bridge and golf. I've always done something else than my job duties. I've always been active in associations. I do like my job, but I can arrange my everyday schedule another way. I can live without working. As every hyperactive person, I am lazy."

The final say?
"Your pen is very nice."
…
???
Argh!
The entire interview has been recorded with a pen from … Cosmed, the "competitor" association (the French Association of cosmetic SMEs). A careless mistake, by the journalist, a lack of tact close to a professional mistake. Not that spiteful, Anne Dux gives me one … from FEBEA.
Thank you, Madam Dux. Not only for the pen …
© 2012- 2020 CosmeticOBS