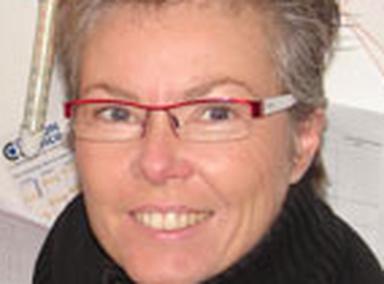 Claire Gagliolo is synonymous with honesty and transparency. The cosmetics brand she founded reflects her own personality: simple, but of high-quality, demanding till the point of always striving for perfection, while being, nevertheless, likable and filled with light, a responsible and corporate citizen even in its packaging.
A shaky start, almost everyone went through. Claire Gagliolo knows very well what it is. When still very young, coming from a humble background, she had to tend children to pay for her education. These children belong to a dispensing chemist, who conveyed her passion for products (but not that of working in a pharmacy). Not that simple, for this young woman, not a pharmacist's child, to be accepted in the University by fellows who are surprised (and laugh at her) she is among them, as she will not have "her father's pharmacy" as a gift!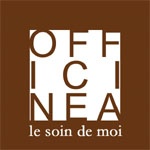 However, working in a pharmacy … "no, thank you!" She does not want to sell drugs all the daylong, or to fill in files for marketing authorization … The name given her brand several years later is based on a play on words. OFF-ICI-NEA, as, in French, an "officine" is a pharmacy, but also "Off" because she opts to work "off a pharmacy", while she is a licensed pharmacist …

After a short time in one of the first "parapharmacies" in Marseille, (a fly in the face of "ensconced pharmacy owners!"), she chooses to work for an industrial company, in which she is the Manager of the PR Department responsible for hospital pharmacists. This job makes her feel free. She has a very good relationship with doctors. She likes the frequent up-dating training she gets through her responsibilities. When fired, this pharmacist decides to learn more about cosmetology and aesthetics, goes back to school and passes her exams hands down.
A strong commitment based on firm convictions
Nevertheless, she goes back to the industry, thanks to a very attractive salary…due to 60-hour-workweeks. When her husband, who has successfully made his conversion as a French teacher, is working half time, there is a dramatic discrepancy in their life rhythms. Doubts creep in; the need to be "at home every night", the increasing frustration not to have found a job in correlation with her knowledge in cosmetics make the 2004 year a time for questions, for a sabbatical leave…and for the start of the Officinea adventure.
It did not start easily, for sure. Investing a huge capital, finding partners, suppliers, formulae designers, and, above all, being able to convince everyone of the sustainability of the project: exhausting! However, for the concept, Claire Gagliolo is in no doubt, "I wanted that my customers would enjoy using my products; I wanted to achieve a "super-something" without any concern to the price. Something crazy, never yet done: the perfect product". A stringent demand for quality, far easier to say than to perform: how to find a glassmaker, able to manufacture high-quality glass spray bottles with the same volume, coming with a burr-free silkscreen?
Few surprises in store, when she works on formulae, an essential part, make her sometimes dubious. She is not fond of the organic cosmetic industry (" I saw it as a cheap, low-quality and not credible alternative … "), but she understands that she is going to natural formulae, without any discussion. First, she wants to enjoy using her own products. She wants them to meet her daily needs: no silicones, no film-makers ingredients (" It is unpleasant when a sports people and that sweat is there .. .")
Gradually, she comes, almost "naturally", to think "organic": " I'm not an undisputable believer in organic; I just wanted my products to be technically sophisticated; nevertheless, I am aware of the need to think "environment". I do not like the idea of felling a tree to manufacture a cosmetic packaging, it is not my fault! Further, if I do business only with French suppliers, it is not because I do not like Chinese products. However, when calculating the carbon footprint of an organic product manufactured in Malaysia, for instance, one can think of the hypocrisy of some people in this industry. Further, we must keep the know-how and secure the jobs in France: what will be left for our children? " An eco-friendly and responsible citizen, yes: when she throws away window envelops, she takes time to remove the transparent plastic window and throw it in a dustbin not dedicated to paper …
Independence and transparency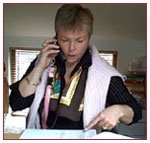 Starting the company has been worrying. Nowadays, Officinea has a dozen-of-products wide range, sold almost exclusively on the Internet. This commitment is borne by the brand's founder: "I do want to stay independent, including vis-à-vis distributors. I do not want a large turnover whatever the conditions attached." She also wants to go on with her clear and transparent approach ( "My day-care cream is called Day Cream because it is applied as a day care. What else?" ). This makes her display on her website the full list of ingredients of her products, with an understandable translation in plain French--and English. This is an approach, and a desire to inform consumers (who may find so many more pieces of information on her website!), not so usual in the cosmetics industry …
Whatever happens, Claire Gagliolo is optimistic. "Officinea, it is my baby. I'm already very happy it was not a stillborn baby. Well, now, it is time to learn it how to run!" We are quite sure it will soon …
© 2011- 2020 CosmeticOBS