Jean-Claude Le Joliff's reaction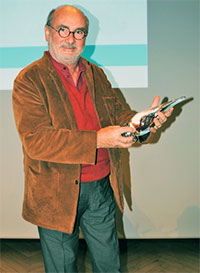 " I see in this action a strong encouragement to the work of memory that we do within the framework of the Cosmetotheque. This industry is in part what it has become thanks to talented people who have developed things that are often remarkable even today. It is therefore legitimate to return it to keep a record. That is what we do modestly. I am pleased that this organization, which is a reference in our businesses, supports us in our actions. Thank you to the President and the members of his Bureau ".
The CosmeticOBS-L'Observatoire des Cosmétiques team congratulates Jean-Claude Le Joliff on this well-deserved award!
CosmeticOBS - Observatoire des Cosmétiques