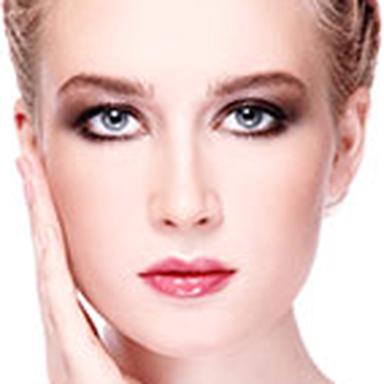 It's a dream for most of us but only very few have it by nature: flawless skin. Indeed, redness, blemishes, pigmented spots and other impurities ruin the magic of perfect skin. Not only is required to take special care but also to wear the proper make up! Learn how to just fade away skin blemishes – it's magic!
It's all about moisture
Every person should take care of drinking enough water throughout the day – and this is something that our skin will really appreciate! Once it is lacking in water, it looks wrinkled and devitalized, leading to a more tired appearance. Hence, the premise for a flawless complexion is a well-hydrated and ideally cared skin. Creams with hyaluronic acid that can absorb up to 1.5 gallon per 0.04 ounces are the perfect choice. Applying a pea-sized amount of cream in circular motions after cleansing is just enough to make a difference. This stimulates circulation, making the skin look refreshed and firm. Don't forget your neck and décolleté!
On the spot
Even though freckles are en vogue at the moment – many people consider an extensive pigmentation of the skin a beauty flaw. Pigmentation of the skin is generally caused by hormones, and can be favoured by increased solar radiation during summer. These "dark spots" are not a foreign concept to sun worshippers. Nevertheless, there's even remedy for those unwelcome spots: modern emollients hinder the melanin synthesis in order for the pigments to appear more even. Makeup, too, helps correcting dark spots in no time: cover sticks work as real magicians! Products with a solid texture can be applied with a makeup sponge to best cover the freckles. Camouflage makeup compensates unevenness and reliably conceals redness (e.g. the one that occurs with rosacea).
Having things straightened out with yourself
Blackheads and spots are anything but a teenager issue: due to changes in the hormonal balance, stress or the wrong type of food, impurities can still appear with 30+. Painful inflammations and permanent scars can even arise at adult age. People who tend to have impure skin, better stick to a special care that fits the needs of their skin type by regulating the sebum production that help healing inflammations. Special cover sticks work antibacterial and not only cover impurities but also support the skin's own regeneration process, and help to prevent new spots and blackheads. When having red spots, go for green cover sticks that neutralize them. These spots can then be concealed with a skin-coloured concealer before the foundation is applied. Powder does the setting – the porcelain look is ready!
The Ring
For many of us, the title of the famous horror movie perfectly describes their daily view into the mirror: especially on those days when the night was short, dark circles are clearly visible. Due to the thin skin under the eyes, our hemals shine through – and no matter how artfully our makeup may be: Once dark circles appear, one always looks tired. A light-reflecting makeup makes us look more awake right away. The shimmering pigments reflect the light into all directions, making the complexion appear radiant again so that dark circles won't stick out that much. In the worst-case scenario, a concealer produces relief: In order to neutralize the dark, blue "eye shadows", a product with a hint of yellow does the job.
It's time to show your legs
Sometimes, even the parts of the skin that are not immediately visible need a small correction, too. Especially during hot days, many women would love to show their legs again.
Instead of having even peach skin, they complain about having orange peel skin: about 80 to 90% of all women are affected by cellulite. Besides doing sports, a healthy nutrition and lots of water, anti-cellulite creams, tightening body lotions and firming gels can reduce the appearance of these unattractive dents.
When having a weak conjunctive tissue, stretch marks and spider veins appear, too. Besides regularly applying specials creams, a tinted body lotion can make them go away while the legs get a summery soft tanning.
© CosmeticOBS-L'Observatoire des Cosmétiques
© 2016- 2020 CosmeticOBS