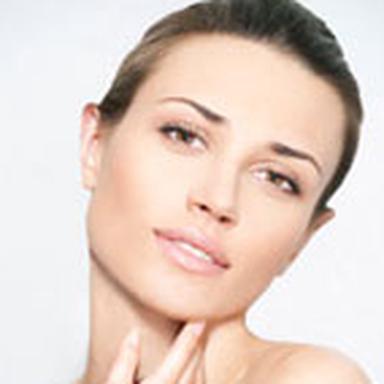 A perfect complexion with no imperfection: that is the ideal many of us long for. But it is not that simple. Hormonal disruptions, food, stress, or pollution are all factors that can harm the skin condition. Still, there is no need to flee to the countryside to get a doll skin: makeup is an excellent ally in your pursuit for a perfect complexion… provided you know which products to choose and how to use them.
The secret of the recipe to look flawless lies in only five steps. We promise anyone can do it!
Removing makeup-cleansing-hydrating
These three keywords must become a mantra. Before removing your makeup, your skin must be ready. To this aim, it is essential to cleanse it in the morning and at night. The best is to use a gentle cleanser like micellar water, or milk for those who prefer creamy textures. And once or twice a week, we recommend you to scrub your face gently to help your skin get rid of its dead cells.The hydration step is absolutely crucial. Skincare products help fix makeup, while preventing the skin from getting dry.
A smoothing base
Things get more serious after hydration. To work on your complexion, you will need to apply a base. There are many sorts of them. They can be smoothing, mattifying, or they can leave the skin radiant. And for those who like light makeup, the base can also be used alone, with a veil of powder.
But beware: it is not because you have used a makeup base that your face is hydrated. These are two different products, and they are not intended to play the same role.
Most bases are mainly composed of silicones and do not contain any moisturizing actives.
Applying a foundation
We are done with the era of orange complexions, when cosmetics advisors only gave us vague tips. For an immaculate look, your foundation needs to be exactly the same colour as your skin. To test the colour of the product, apply it on your jaw bone to check how it merges with your skin, and not on the back of your hand (usually, the colour of your hands is a bit less clear that that of your face).
Then, it is important to understand the foundation is not intended to conceal imperfections or dark circles… It homogenizes the complexion for a matte effect, and that is already an achievement!
The right gestures
The base and the foundation are two products to be applied on the whole face with a brush, so that the result looks homogeneous. In both cases, apply some material either on the back of your hand, or on your face, gently tapping your skin on your forehead, cheeks, nose, and chin. Then, just stretch the product from the inside to the outside to avoid any demarcation lines.
Working on dark circles and imperfections
Always apply a concealer and/or colour corrector after the foundation. Otherwise, it will cancel the concealing work done previously. The shadows under your eyes are often darker than your skin, so they are also darker than your foundation: choose a slightly clearer concealer, just so you can get a neutral outcome.
As regards imperfections, you should use products whose colour is complementary to that of the areas to be treated. Complementary colours cancel each other. For example, to soften redness, use a green concealer.
The right gestures
Also use a brush to apply concealers and colour correctors. Only this time, you will do it on specific areas, and you will need to soften the colour.
Fixing
Now that your complexion is spotless, you just need to keep it this way. And that is when powder gets useful: compact or free, it helps fix everything. But for those who want to prevent any flour effect, make sure you have a light touch. Colourless powders are also available.
The right gestures
Since things come in threes, also apply your powder with a brush, with a light veil on the whole face if it is colourless. Then, gently tap your forehead, cheekbones, and jaw bone.
Lastly, do not forget to clean your equipment before applying anything on your face: a dirty brush may contribute to damaging the skin. No need to generate even more work!
© CosmeticOBS-L'Observatoire des Cosmétiques
© 2016- 2020 CosmeticOBS