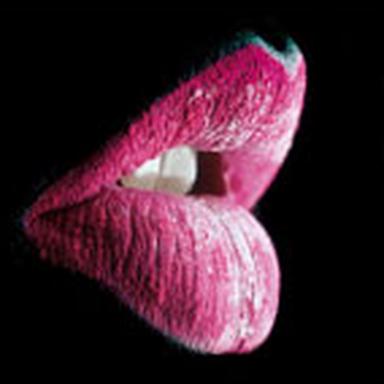 Say cheese! Besides shiny hair and sparkling eyes, our mouth is one of the most important attractively features of our time. However, not only soft lips but also groomed teeth make up the perfect kiss. How to get it? Follow the guide!
Expedition to the oral cavity
The condition of our teeth is a decisive factor that has influence on our appearance and our health, too. The main condition for healthy teeth is to have a good balanced oral flora. Several billion bacteria populate our oral cavity – some of them are harmful whereas others help us realizing food leftovers and protecting our teeth as well as the teeth-surrounding tissue. Some bacterial species even support our immune defense and ensure a healthy digestive process. In order to keep these hard-working microorganisms "perky", we have to do our job, too – by brushing our teeth three times a day. Ideally, our teeth should be cleaned after each meal in order to prevent a dysbacteriosis.
Tool time
A toothbrush, whether it be manual or electric, can be found in each bathroom. It is part of the basic equipment; however, it is not sufficient as a dental care when being used solely. By using a mouthwash, the oral and throat cavity are forcefully rinsed. By doing so, areas can be reached that are inaccessible for our toothbrush. On top of that, mouthwash prevents gum inflammations. A regular use of dental floss and interdental brushes removes leftover food from the interdental spaces. If you don't have these tools at hand, forcefully rinse out the mouth with water. Dental chewing gums work well to-go, as they fit in your pants pocket or handbag.
More sexa"peel" for the Lips
What is the use of pearly-white teeth and a fresh peppermint breath if the lips are as coarse as a grater? Even though it is quite natural using day and night care, we totally forget taking care of our lips. As their skin is especially thin and sensitive, it needs an appropriate care in order for lipstick and gloss to do their jobs. At worst, the lips can get that dry that the skin comes off. When wearing lipstick, they stick out even more. For the lips to be the ideal base to have perfect kissable lips, from time to time they should be pampered with a peeling. This is softly massaged in and afterwards removed with warm water. This stimulates the circulation and has a natural boosting effect.
One size bigger, please!
Women from all over the world are envious of Angelina Jolie for having those well-shaped, ample lips that, by the bye, have the privilege of kissing one of the most attractive men ever! This actress probably has that certain something that can be called the perfect kissable lips. But don't worry ladies: Even if nature wasn't that generous with you, there are some tricks, getting out the best out of your lips, too! Bright hues such as pale pink or apricot reflect the light and hence cheat full lips. Darker hues have the opposite effect. When it comes to lip makeup, an expert will always begin with a lip pencil, encircling wing the lip line. Afterwards, the lipstick is ready to be applied. The application succeeds more precisely when using a lip brush. By dabbing some lucent powder on the lips, the wear can be extended and with some lip gloss that is applied to the middle of the upper and lower lips, the mouth will definitely be a real eye catcher!
Kissproof
July 6, 2016 is the International Day of Kissing: According to a survey, the majority of men stated that they preferred passionate kissing. This can get heated, and may cause that the makeup not only blurs but also that it switches sides. When going on a date with your loved one, rather go for kissproof textures. They ride out hot kisses and stay where they are supposed to be.

Source: Beautypress.com
© 2016- 2020 CosmeticOBS