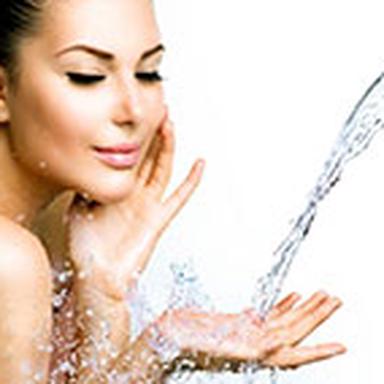 If cleansing your makeup is a prerequisite for a healthy glow at all times, it is even more important to do it well. Indeed, there are several essential parameters to this gesture. Here is an opportunity for you to catch up and offer your skin a makeup cleansing session worthy of its name.
This routine gesture is not always done appropriately, although it is real precious for the beauty of your skin. There are three basics to keep in mind.
What is makeup cleansing?
Although the answer can be found in the question – removing makeup from the surface of the skin – it is important to reiterate which principles makeup cleansing is based on to better understand it. Jean-Claude Le Joliff, a long-time Research & Development Director for Chanel, and founder of La Cosmétothèque, explains this gesture can be done in two different ways.
• Dilution
On the surface of the skin, there is an oily film called sebum. This substance fixes impurities and makeup residues on it. To remove them, you can use products that dilute impurities, and then completely cleanse them off your face, either by rinsing your skin, or drying it. These products are based on fatty acid esters or mineral oils. They are cleansing oils and milks.
• 'Wetting'
To remove oil sebum, mere water will not do, so you can also use micellar water . It is based on surfactants and gentle detergents, and these ingredients have the property to wet the skin and remove impurities efficiently.
When should I do it?
Although makeup cleansing is supposed to be done at night, before going to bed, to remove the makeup applied in the morning, it should also be done before you put it on. To Gérard Redziniak, Scientific Consultant in the field of cosmetology, this essential gesture should be done every morning for two reasons.
• It is not always easy to cleanse your skin and get it rid of the makeup residues that have settled in your pores or hair follicles. Cleansing your skin in the morning is of great help to remove any remaining deposits.
• The skin works all night. On the one hand, there is cell renewal, which results in dead cells coming off. On the other hand, the skin secretes sebum while you are sleeping.
Of course, the terminology used is not the right one, but cleansing your skin in the morning is just essential to get it ready for the application of skincare products.
Which products should I use?
There are all sorts of products available on the market, with various textures, and whose action is the same: removing makeup.
According to Gérard Redziniak, 'of course, the first thing to take into account when choosing your cleanser is sensoriality.' The product texture must be pleasant for its user. However, due to their consistency and formulation, certain cleansers may be preferable, depending on your skin type.
Dry skins
If your skin feels tight and you have irritation or inflammation problems, avoid demineralized micellar water containing detergents (these emulsifiers just scour the surface of the skin). If you do use one, you might actually extract certain fats from your skin, and without them, you will create discomfort in the long run. As a result, you had better turn to oils: they are gentler for the skin.
Jean-Claude Le Joliff reiterates the fact that for those who do not like oily textures that much, there are ' self-emulsifiable' cleansing oils, ' which can be emulsified with water just before you get done, to make the product more "lively" and reduce the oily residue on the surface of the skin .'
Oily skins
For this type of skin problem, makeup cleansing should be done with non-oily products with a neutral pH. Of course, micellar water is recommended, but it should not be astringent, not to remove too much fat from the skin. Otherwise, it might react and produce hyperseborrhea (mass sebum production). Those who do not like micellar water can choose cleansing gels with gentle surfactants to be rinsed off with water. Then, you can use skincare products based on charcoal or clay, renowned for their absorbing power: that is ideal to complete the makeup cleansing step.
Normal skins
Since these skins do not suffer from too problematic skin troubles, they can afford using gentle products like milks, with a neutral pH to adapt to the skin.
It is also important to remember that whatever your skin problems, you should avoid tap water every time you can: it is often heavily chlorinated or pretty hard, so it is abrasive for the skin. As a result, to soften your skin after removing your makeup and cleansing it, there is nothing better than spraying thermal water on your face.
© CosmeticOBS-L'Observatoire des Cosmétiques
© 2017- 2020 CosmeticOBS