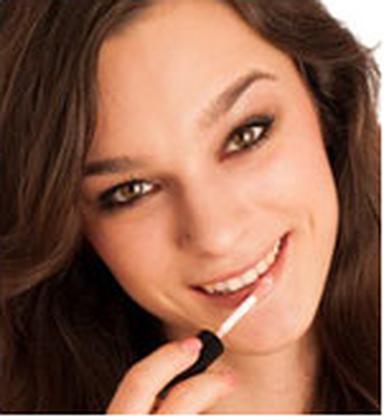 For almost a hundred years, lip gloss has been used to dress lips with glamour. For young girls, it is often the first cosmetic purchase while for mature women, it helps mask wrinkles. Transparent, tinted or glittery, back on this essential make-up.
Gloss, make-up product

Gloss can be considered as a lip make-up product. With a liquid texture, it is formulated with nourishing and moisturizing active ingredients. In most cases, it is transparent, but it can also have glitter and/or gloss effects. With a total of 3%, gloss contains on average a quarter less pigments than a traditional lipstick. Hence its different use in make-up rituals depending on the desired effect and look.
Max Factor, the first lip gloss
Max Factor, who worked on film sets in the United States in the 1920s, is considered the inventor of lip gloss. In 1930, he created the first gloss, first without pigments and only with gloss effects, which corresponded perfectly to the natural style of the Roaring Twenties. Because in cinema, with the popularity of films, actresses' make-up has gained in importance. The secret of their beauty lies in an impeccable complexion, black circled eyes for maximum expression and bright lips to dazzle the camera.
70's, the fashionable gloss

Women, fascinated by their movie idols, also want lips as attractive and shiny. The first consumer gloss was developed and marketed in 1932. It was not until the 1960s and 1970s that it made its real breakthrough. The style of this period is not only elephant's feet or Farrah Fawcett hairstyles, but also shiny lips. In 1973, lip gloss, now emblematic, became a must in the United States with especially the first fruity gloss particularly appreciated by young girls and teenagers.
Natural or tinted version

If today's younger people are passionate about its different tastes and glitter, today's classic gloss still seduces women as much for its eternal transparent shine as it gives lips. While tinted lip gloss dresses our lips and makes our mouth the mouthpiece of our look.
Taking care of the lips to better apply your lip gloss
With their extremely thin skin, lips are more sensitive to external aggressions such as sun, wind or cold. They can very quickly and very easily be chapped or cracked. Unsightly and sometimes even very painful. To avoid these inconveniences and to have lips full of life and ready to be made up, in the evening, erase them with a little honey, then gently apply a repairing balm. And before each outing, remember to protect them if you do not opt for the gloss button!
© 2015- 2020 CosmeticOBS