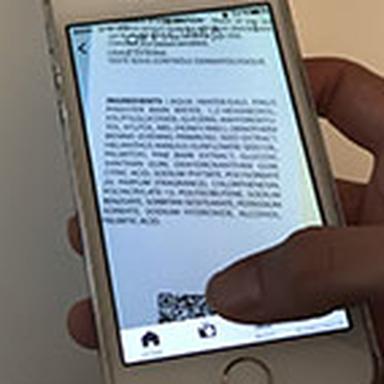 Shrove Tuesday and other carnivals represent an opportunity for children to dress up. Most often, in addition to sporting a costume, they are keen on wearing makeup to look like their own favourite heroes. If all this is a game, there is a prerequisite: preserve the nature of their skins by not using any product you find in store.
Children's skin is more fragile than that of adults, so there are a few rules to follow, not to spoil the party.
A skin apart
Permeability
As cosmetics formulator Carole André reiterates, children's epidermis is very fragile. As regards children aged under one, their skin is so thin it can absorb anything. It is only when they get three years old that it starts strengthening and getting more resistant. It is even estimated that ten years are needed for it to acquire all its defences. Under these circumstances, it seems pretty clear that it is preferable not to use makeup on your children if they are under three, so as to prevent any risk of allergy or absorption of substances not recommended for them.
Sensitive epidermis
For small children old enough to wear makeup, do not forget to take a few precautions beforehand. Before conscientiously applying the colours on their faces, perform a test by putting a bit of material in the hollow of their elbows or on their arms – a good idea to make sure your children are not allergic to the product.
Still, beware: if, quite often, the reaction is instantaneous with allergenic substances, sometimes a long exposure to the product (here, children makeup) may sensitize the skin and provoke an allergic reaction in the long run.
A young child should not wear makeup for too long to avoid weakening the epidermis. Generally speaking, such practice should remain occasional.
Importance of the body mass
In the same vein as age, children's weight plays a significant role when it comes to festive makeup. Indeed, 'body mass is very important, because that is what our elimination functions depend on,' Carole André explains. Children actually weigh less than adults, so their bodies are more fragile and do not possess all the resources necessary to fight against aggressions.
If some exogenous substances may be swallowed or penetrate the body, the more mass there is, the more efficient defences are.
The moral is, the longer you wait before you put makeup on a child, the better.
Choosing the right products
To best preserve a child's epidermis, you should arm yourself with the right items. Namaki, a French makeup brand for little ones, has decided to get organic in order to offer quality products. Vincent Bascoul, founder of the projet, explains that 'getting organic felt obvious, as it is another way to make products safe and take the environment into account.' Namaki started marketing makeup kits in the form of paint palettes in 2013. The ingredients are derived as much as possible from organic farming and are also natural. Another good point for the brand: their products are to be rinsed off with water. Carole André specifies 'it is another criterion to help parents make a choice. If a product can be removed with water, it is a good indication because it shows there are not too many fats, so there is less risk for it to be occlusive.'
Origin
To Carole André, 'in order to prevent any risk, parents should purchase their equipment in reassuring retail sectors.' Bear in mind that you should avoid general stores where many of this type of products are available: their ingredients are questionable. Carole André adds that 'products made in China or others should be excluded, and French-made ones favoured. It is easy to understand why, since it is often the quality of the pigments that is responsible for allergic reactions. In addition, sometimes heavy metal traces are found in these cosmetics, like arsenic or lead.'
What about adult makeup?
The carnival starts tomorrow, and you still do not have any specialized product for them to wear? Will adult makeup do? The answer is no.
First, children's skin permeability makes it inappropriate to use cosmetics intended for older ones. These products conceal endocrine disruptors or allergenic substances, so they are even more hazardous on very young epidermises.
Carole André also specifies that the perfume contained in adult cosmetics also acts as a brake on the application on children. 'Since, in these fragrances, there are substances that should not be swallowed and their content is designed for adults, there is a real risk for children,' she explains, before adding that 'very often, gloss or lipsticks for little ones are based on food flavourings. Of course, they are chemical, but as regards safety of use, they are OK.'
Although the main objective is to have fun, children's safety is no less crucial. Putting makeup on children is not an ordinary gesture. Even if toxicologists apply a higher safety margin when it comes to products intended for a young public, you should be vigilant as regards the quality of cosmetics.
© CosmeticOBS-L'Observatoire des Cosmétiques
© 2017- 2020 CosmeticOBS